Whether your basement is finished, used for storage, or functions as a work space, keeping it heated through the winter months is of utmost importance. For instance, an unheated basement can lead to frozen pipes that might burst, causing thousands of dollars in restoration fees. If you use your basement as a work space, you know the added frustration and inconvenience that stiff, cold fingers play in completing any project. Finally, you might need just a bit of supplemental heat in your finished basement to make movie night that much more enjoyable.
See Also:
With so many electric space heaters to choose from, it can be a challenge to choose the right one for your basement. From ceramic to radiant heat, each type of heater provides benefits specifically based on the heater's design. For example, some heaters oscillate while others radiate. Additionally, many heaters allow you to customize the temperature and fan speed to your exact specifications while others only provide the choice of preset temperatures. Clearly, there is a lot to consider when choosing the best space heater for a basement as each feature impacts comfort and effectiveness.
The Best Space Heaters for a Basement – Reviews
Standout Feature: You will appreciate this heater's hushed operation. Because it relies on radiant heat, it is virtually silent, which means you will not have to endure the noise that many heaters emit.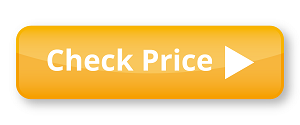 The NY1507-14A is an oil-filled space heater from Pelonis that delivers energy-efficient radiant heat to keep you warm even on the coldest of days. To ensure you stay comfortably warm, you can easily customize the temperature setting via the user-friendly, LED display panel.
Through the process of convection, the air is warmed by large heating elements and is then circulated throughout the room for you to enjoy no matter where you are positioned within your basement. Furthermore, because there is no fan, this electric heater is a great choice for individuals who suffer from allergies as it will not blow airborne particles around the room.
The unit's caster wheels ensure you can easily maneuver the heater into the exact right place in your basement. Highly durable, the caster wheels will silently glide across your floor without leaving any marks. Finally, because the wheels swivel a full 360 degrees, there is no spot in your basement too difficult to reach.
In terms of heating your basement, you can choose from three convenient settings: low, high, and economical. There are also five temperature settings to choose from that range from 65 degrees Fahrenheit to 85 degrees Fahrenheit. These features, along with the 10-hour programmable timer, give you the ability to customize your temperature settings and achieve the perfect level of comfort while also ensuring maximum efficiency.
Regarding safety features, this electric heater comes with a tip-over safety switch that will automatically turn off the heater in the event that it is knocked over. As an additional safety measure, the NY1507-14A comes with over-heating protection that protects the wiring and frame.
Finally, because this unit utilizes radiant heat, it will not dry out the air like many other heating solutions. In fact, the air will remain comfortable and easy to breathe because it will not feel hot or stifling.
Standout Feature: Equipped with overheating protection, this space heater will automatically shut off if the temperature reaches 176 degrees Fahrenheit. Additionally, the tip-over protection keeps you safe in the event the heater is accidentally knocked over. In fact, just a mere 30 degrees of tipping will activate the tip protection, so you can be sure this unit is safe to use. In addition to these safety features, a safety lock is included so that you can be sure your children cannot break into it.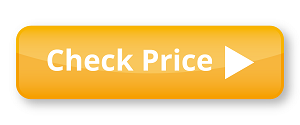 The infrared space heater from Lifesmart is comprised of quartz elements specially design to quickly begin delivering heat within just three seconds. This space heater can be placed just about anywhere in your basement as it measures just 12.09 inches high, 11.58 inches wide, and 9.72 inches deep. Additionally, the attractive design ensures this unit will not detract from the style of any finished or unfinished basement.
The LED display's intuitive design provides you a frustration-free operating experience. For instance, you can quickly and easily adjust a variety of settings, including the temperature, mode, and fan speed to find the optimal settings to meet your heating and comfort needs.
The 12-hour timer can be programmed to fit your schedule. Additionally, it helps save you money as you can set this heater to warm your basement when needed and turn off during the times you do not need heat.
There are three heating modes to choose from: high, low, and economical. The economical mode provides a constant flow of air heated to 68 degrees Fahrenheit. In addition, as this mode is an energy-saving mode, the unit will only activate when the room temperature falls below 68 degrees Fahrenheit. Similarly, it will turn off when the temperature exceeds 68 degrees Fahrenheit.
For a more customized heating experience, you can adjust the built-in thermostat to the temperature that suits you. For instance, if you prefer a warmer atmosphere, you can adjust the temperature to provide you warmth up to 90 degrees Fahrenheit. If you prefer just a bit of warmth, you can set it as low as 50 degrees Fahrenheit. Whatever temperature you choose, the heater will automatically cycle on and off to ensure the room remains at the temperature you select.
Standout Feature: You do not have to worry about cold spots in your basement with this ceramic space heater. The oscillation feature that helps to evenly distribute warm air throughout your basement is powered by a full 1,500 watts. Consequently, you will remain warm–no matter where you are within the room.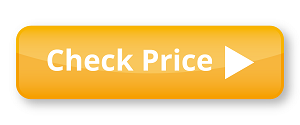 The 755320 ceramic space heater from Lasko features user-friendly controls placed on top off the heater for easy access. In addition, the digital display allows you to quickly set the temperature, timer, and preferred operation mode. For basements where space is at a premium, the tower's design and its exceptional heating power work together to make this heater the perfect choice as it requires minimal space.
In terms of safety, the overheating protection will automatically turn the unit off if it is left on for a long period of time. Additionally, the space heater remains cool to the touch, ensuring pets or children are not burned if they touch the surface.
There are two settings available: high heat and low heat. Additionally, the heater comes with an auto setting, and the adjustable thermostat provides you the capability to choose the temperature that best suits your needs. Finally, the digital temperature display allows you to choose between Fahrenheit and Celsius.
With the added convenience of a built-in timer, you can program the heater to run anywhere from one to eight hours in one-hour intervals. You can also enjoy the convenience of remotely adjusting up to six features, including such things as the temperature, timer, and oscillation mode.
For convenience, this self-regulating ceramic heater comes fully assembled. All you need to do is simply plug it in, adjust the temperature, and immediately begin enjoying a warm basement.
Standout Feature: This heater offers dual heating. Specifically, the quartz and mica heating tubes along with the powerful, yet quiet, blower fan expertly produce and circulate the exact right amount of warm air to meet your heating needs.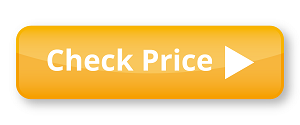 If you are looking for a cabinet-style space heater for your basement, you should consider the portable space heater from Homegear. With 1,500 watts of infrared heating power, this electric space heater is the perfect choice for heating your basement. In fact, this space heater will quickly and efficiently heat a medium or large room in no time at all.
As this heater features smaller dimensions, you can place it anywhere without creating a cramped floor. Additionally, the 71-inch cable allows you to position the heater well away from the electric socket, ensuring it is close to the area that requires heating. Finally, at just 11.5 pounds, it is lightweight, making it easy to move.
You should not let the size of this heater fool you. It can, in fact, easily heat spaces up to 500 square feet, which is the size of a large room. Additionally, the simple design of the digital display allows you to easily adjust the temperature. If you prefer, you can conveniently use the remote to adjust the temperature.
In terms of ambient noise, the blower fan operates at such a low noise level that your work, conversations, and overall peaceful atmosphere will not be disrupted. In terms of safety, this ceramic heater is Electrical Testing Laboratories (ETL) certified, which means it has been rigorously tested and has meet all applicable standards of safety.
Standout Feature: You will maximize the flow of heat into your basement with the patented thermal chimneys included in the Dragon4. Expertly designed, the thermal chimneys are specifically engineered to direct the heat into the room in the most efficient manner while maintaining a low surface temperature.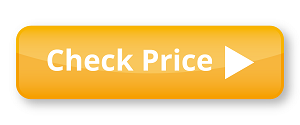 If you are tired of cold spots and inconsistent heat in your basement, you should consider the Dragon4 radiator heater from DeLonghi. With 1,500 watts of heating power, this heater is best suited to heat medium to large spaces and is known for providing consistent heat well into the colder months.
The thin design will match just about any decor, and the six-foot cable ensures you can easily find the perfect spot to place the heater. The patented smart-snap wheels lock into place easily, providing smooth maneuvering that makes finding the perfect spot that much easier. Finally, the adjustable thermostat and the heater's three heat settings make it easy to choose the perfect setting to meet your needs.
One of this heater's main highlights is that it is comprised of a patented assembly that is permanently sealed. Because the assembly is made of steel, it is very durable and will not warp or crack. Additionally, it means you will never need to refill the oil reservoir. Finally, because the heater offers up to 40 percent more heating surface than similar heaters, you will be able to quickly enjoy a pleasantly toasty basement.
For heat when you need it, you can program the 24-hour timer to turn the heater on and off based on your specific needs. This feature guarantees you will never experience uncomfortable, toe-numbing cold in your basement. In terms of safety, the Dragon4 comes with a thermal-cutoff feature. Thermal cutoff is an electrical safety measure that interrupts the unit's electricity if, for any reason, the heater reaches a temperature that makes operation of the unit unsafe.
Finally, if your basement has exposed pipes that might freeze, you can use the heater's anti-freeze feature specially designed to help prevent your pipes from freezing.
Why would a basement need a space heater?
Most homes heating systems are designed to warm up the first and second floors. While they often have heating vents for the basement, this part of your home won't receive much heat. Here is a very important point for you to understand. Most homes don't have a finished basement. So, the reality is that many people don't spend a lot of time in their basements like they did in the past. Only 9% of all new homes are being constructed with finished basements.
Since basements are being used less frequently for entertainment and living purposes; people use them primarily to store items, to wash clothes and as an extra workspace. Since this has become the norm for basements, many people no longer need to keep a lot of heat inside of these spaces. Still, if you are using your basement for any reason, you should have a space heater down there to supplement your heating needs.
Using space heaters within your basement can also control moisture build up or humidity. This can even be problem for homes during the winter months. Ultimately, space heaters ensure that your basement area is getting the warmth that you need when you work, play and do chores in this area of your home.
How big should a space heater be for your basement?
Now that you figured out the main reason for having a space heater, let's take a look at how big your heating unit should be. Size is important when it comes to warming up a basement. While a small heater can do the job, it will take a longer time and more energy to complete the task.
The size of your space heater will be determined by the amount of square foot space you have on your sub-level. A space heater needs 1 watt for a square foot of space. This means that if you have a 1300 square foot basement area, you will need a 1300-watt space heating unit.
Most space heaters use between 1200 and 1500 watts. For the example above, you can purchase a space heater that provides 1400 watts to adequately heat your basement. Keep in mind that your basement area could be way bigger than 1300 square feet or could be smaller. Again, purchase a space heater in relation to the size of the area you are trying to heat.
By the way, you should know that heat has a nasty habit of always of occupying cold spaces. This is a rule of physics. Why is this being stated? Well, if you heat your basement area up too much, you'll be wasting a lot of energy. So, buy a space heater that can provide the heat you need but don't overdo it. Otherwise, you'll be wasting money on escaping heat that will constantly make its way outdoors of your home.
Should you use more than one space heater for your basement?
You might think that an additional space heater is needed to heat up a basement area where one unit is not enough. This is where you are going to have to use good judgement. Remember, you probably should by a bigger space heater model instead of purchasing more units. More units could burn more electricity. A bigger unit can provide the heat you need.
If you have a basement area that is sectioned off, then additional space heaters might be the best thing to do. Don't forget that there is a lot of heat sources flowing through your home and your basement area is no exception. So, you don't always need to have multiple units. However, if you think that additional heating units would serve their purpose for you, then purchase the extra equipment.
What features should a basement space heater have?
Before we discuss the different type of space heating units, let's talk about important features that every space heater should have. First, all space heater units should be made from cool to touch surfaces to reduce the risk of burning or catching fire. They should also have an automatic shut off feature that will turn the unit off if it is tilted or knocked over.
Overheat protection is something else that consumer should look for when getting a space heater. This sensor will allow the unit to automatically shut itself off when certain components get to hot. These are essential features that all space heating units should have. They reduce the risk of fire and injury. Many modern units have digital controls. However, a lot of unit still have dials, switches and knobs which also work just as good.
Types of Space Heater Models
There are different types of space heater models. Each type of will be presented with their pros and cons.
Radiator Space Heater

A radiator space heater is designed like an old-fashioned home radiator. They are filled with oil to give off heat. The oil is slowly heated up by electricity within the unit. This type of space unit heater can provide heat long after it has been turned off. This is because oil is a great conductor of heat and it doesn't dissipate too quickly. The cost of oil and adding it to the unit might be a hassle for some people who prefer to plug in their heating unit and just turn it on.

Fan Forced Space Heater

A fan forced heating unit works like a regular fan. However, as the air is drawn into the unit it is pulled over heated coils. After the air is heated it is dispersed out as warm air. This type of unit is best suited for heating up small spaces with objects. Large open spaces do not get that warm with fan forced space heaters.

Ceramic Space Heaters

Ceramic space heaters are made to heat up ceramic plates inside of the heating unit. Once the ceramic plates are heated up the hot air is radiated throughout an area. This type of heater is best suited for small spaces or tight space with objects.

Baseboard Heating Units

Baseboard heating units are designed to heat up air that moves over heated coils. Once the coils heat the air it quickly pushes it out all over an area. Baseboard heater units are large enough to heat up big empty spaces. You can put a unit in your basement, and it will generally warm up most of the area.

Convection Heating Units

A convection styled space heater works by heating up air and then increasing its volume over time. The unit sucks in surrounding air, heats it up and then disperses it throughout an area. Convection units make great heaters for open spaces because they constantly heat up the surrounding air.

Fuel Burning Space Heaters

A fuel burning heating unit simply burns fuel to provide warmth. They mainly burn fuel within the unit, and it is then radiated into surrounding objects. This is similar to how a campfire works. This type of space heater is best suited for homes where kids and pets are not around to reduce the risk of burns, injuries or fire.

Steam Space Heaters

Steam space heaters work the same way as a radiator space heater. The exception is that they use water instead of oil. This type of space heater heats up rather quickly since water is the source of fuel for this unit. However, once the unit is shut off it will cool down a lot quicker than an oil-based radiator device.

Micathermic Space Heating Units

Micathermic space heating units heat up objects extremely fast. They use convection and radiant heating principles. The units are designed to heat and transfer warmed energy into objects within a room. They are extremely energy efficient and can reach their maximal heating potential within a minute. These units can handle large open areas and make tight spaces warm within 15 minutes or less. Each of these units could be best suited for heating up your basement area depending on its size and design.