Protecting your house and valuables from the harmful effects of excess humidity is an integral part of maintaining your home. For instance, high humidity in your basement can lead to the proliferation of rust and corrosion, which can damage your tools or electronics. Humid spaces also encourage things like bacteria, mold, and mildew to grow, which can result in foul odors and cause serious respiratory issues.
Most of us have been in a damp, cold basement at some point in our lives. And while a damp basement is often an unappealing place to be, it also has several health risks. A wet, damp basement encourages mold and bacterial growth, and it also attracts rodents, roaches, and other pests. Additionally, dust mites thrive in humid conditions, especially if they're also warm.
See Also:
A high-efficiency basement dehumidifier works to remove excess moisture from the air. If your home humidity (or even just basement humidity) is above 50%, investing in a high-efficiency dehumidifier is likely to improve your health and protect your home from damage.
How Do High Efficiency Dehumidifiers Work?
A dehumidifier works much like an air conditioner–like a vacuum, it pulls in air from your home. It then removes moisture from the air and pumps the air back into your home. Typically, a dehumidifier unit either uses a desiccant material like silica or a cooled metal plate or coil to remove water from the air. However, whole-house units use a pump to force air through your home. The next section goes into detail on how each dehumidifier type works.
What Should You Look for When Buying a Dehumidifier?
In order to make sure that you remove enough moisture from the air in your basement, there are a few key features to look for as you shop for an efficient dehumidifier.
Size

If you want to make sure your dehumidifier will be effective, you'll need to make sure it's suitable for the size of your basement. Most listings will say what room size the dehumidifier is designed for. It's okay (and often a good idea) to buy a dehumidifier that will work in a room larger than your basement. However, if you buy one designed for a smaller room, it's unlikely to be very effective.

Collection Capacity

Most dehumidifiers have a bucket or tank that collects water from the air, and this tank will need to be emptied periodically. If you buy one with a larger tank, you'll need to empty it less frequently, but some dehumidifiers with larger tanks tend to be more expensive.

If you forget to empty a tank, you run the risk of it overflowing. If this is a concern for you, you may want to consider a dehumidifier that includes an indicator–this is usually in the form of a light that will turn on as the tank comes close to capacity. Some units even have an automatic shutoff function, which turns them off if the tank becomes full.

Energy Efficiency

Some dehumidifiers are more efficient than others. If you want to save on running costs, look for one that's certified as energy efficient. These units may cost a little more upfront, but their lower energy costs will make up for the price difference after they've been used for a while.

Humidity Controls

Just as you can set your desired temperature on an AC unit, many dehumidifiers allow you to set your level of desired humidity. This lets you avoid overly dry air. Usually, you want your home to have a relative humidity of 40% to 50%, and a dehumidifier lets you simply set your desired level of humidity and let the machine maintain it.

Defrosting Capabilities

If you live in a colder climate, you run the risk of a refrigerant dehumidifier freezing. Because the internal metal plate or coil is already chilled by the machine, it can freeze even when your home temperature is well above freezing. A unit that automatically defrosts will work more effectively. And because frozen coils can cause permanent damage to a dehumidifier, they are often worth the extra expense, especially if your basement regularly drops below 65 degrees.
High Efficiency Basement Dehumidifiers – Reviews
Standout Feature: For everyday use, the fan operates at its normal setting of 129 cubic feet per minute (CFM). However, for maximum moisture removal on super-humid days, you can simply switch this dehumidifier to turbo for even more moisture removal.
[image code="B073V9MG3Y"]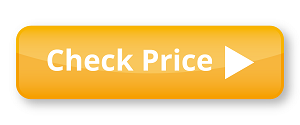 Designed with style in mind, the clean, sleek look of this dehumidifier from hOmeLabs is sure to fit seamlessly into any basement. The perfect choice for a medium or large room, this dehumidifier removes the moisture from the room in the quickest and most efficient manner possible. Additionally, in removing the moisture from the air, this portable dehumidifier helps reduce the ability of bacteria to grow. Finally, because it is certified by Energy Star, it can help lower your utility bills.
The user-friendly control panel allows you to easily choose from six different moisture levels, ensuring you enjoy the exact right amount of moisture removal in your basement. You can also set the dehumidifier to the continuous cycle to ensure the dehumidifier runs until the tank is full. Once it reaches its capacity, the unit will automatically shut off. For a more hands-off operation, you can attach a drainage hose to the drain outlet and enjoy continuous drainage.
In terms of care, this dehumidifier is relatively easy to maintain. For instance, you only need to wipe down the tank every other week and wash the filter with water and a cloth once a month. The built-in wheels and handles make this portable dehumidifier easy to maneuver, and it operates quietly at approximately 55 decibels.
Standout Feature: If the power ever goes off in your home, this unit can automatically restart once the power comes back on. Additionally, it can automatically defrost itself to ensure the water in the tank never freezes.
[image code="B07NRC42PJ"]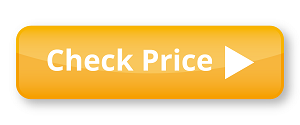 If you are looking for relief from allergies that can be triggered by high humidity, you should consider the MAD35C1ZWS from MIDEA. With up to 3,000 square feet of dehumidifying power, you can enjoy immediate relief from common allergens, such as mold, that can wreak havoc on your respiratory system. Additionally, this dehumidifier will keep your basement in the ideal humidity range of 45 to 55 percent, ensuring your basement is comfortable whether you use it as a storage space or as your movie room.
This dehumidifier will easily fit into just about any area of your basement as it measures just 24.29 inches high, 15.94 inches wide, and 11.54 inches deep. Additionally, the built-in wheels and carrying handles ensure you will not struggle when moving this unit into the exact right spot.
Once you choose the humidity level you desire, you can then turn on the continuous mode to ensure your basement remains at the optimal level of moisture to meet your needs. If you prefer a more automated operation, you can set the unit to continuous drainage. To do so, you can simply connect a .75-inch garden hose to the built-in socket.
One of the best features of this dehumidifier is that it delivers whisper-quiet operation. In fact, the maximum volume of 51 decibels is similar to the noise level of a quiet conversation. This incredibly quiet operation allows you to enjoy your basement without having to endure a lot of excess noise.
Maintaining this dehumidifier is made easy by the included cleaning alert. This convenient alert signals when it is time to clean the reusable filter, ensuring you will not forget to clean the filter and can continue to enjoy optimal performance for years to come. Additionally, emptying the tank is made easy via the built-in handle.
Finally, this dehumidifier can handle very wet rooms as its capacity weighs in at 3,000 square feet of moisture removal per day.
Standout Feature: The elegant design of this dehumidifier truly stands out. For instance, the front-facing mirage display allows for quick monitoring from across the room. However, what is even more impressive is the digital humidistat that activates automatically to dehumidify your basement.
[image code="B07DNCCJFN"]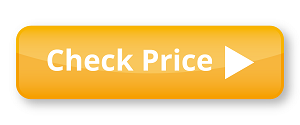 Because this dehumidifier can remove up to 50 pints of moisture from the air each day, you can be sure your basement will remain dry. Additionally, because this unit is certified by Energy Star, you can rest assured that the TP50WKN from Honeywell will utilize less energy than conventional dehumidifiers, keeping your energy bill manageable.
You can maintain this dehumidifier by simply rinsing the filter under a faucet. Additionally, because the filter is reusable, you do not need to spend any money on replacement filters. To help you keep this unit running at its best, the filter alert will reliably inform you when it is time to clean the filter.
When it is time to empty the tank, the comfort-grip handle and the patent-pending splash guards ensure you will not spill a drop of water on yourself or onto the floor. If emptying the tank is not for you, you can set the dehumidifier to continuous drainage for unattended operation by connecting the included drainage tube.
Standout Feature: This dehumidifier includes built-in pumps that provide enough power to continuously empty the water in an upward direction. Because of this anti-gravity feature, you can empty excess water into a sink or out a window as easy as you can empty it into a floor drain.
[image code="B06Y1M6XPT"]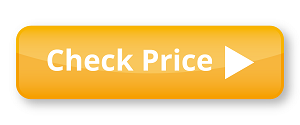 Eliminating bacteria and other allergens from your basement's air is no problem for this high-efficiency dehumidifier from Frigidaire. For instance, it delivers up to 70 pints of moisture removal per day, ensuring your basement will no longer suffer from the effects of high humidity, such as dampness, mildew, or mold. The user-friendly display makes operation intuitive, and with the ready-select controls, you can easily choose the desired humidity level. Additionally, the unit comes with sturdy caster wheels, ensuring you can maneuver it to any place you require.
This dehumidifier gives you the ability to customize the amount of moisture removal for your basement. For example, the included timer provides you 24-hour control, allowing you to determine when the unit turns on and off.
In terms of care, the washable filter makes this unit easy to maintain and saves you money by eliminating the errand of purchasing replacement filters. The pull-out tank collects up to 13.1 pints of water each day, and the integrated handle and splash guard make emptying this tank a breeze.
Finally, there is no need to worry about cold temperatures affecting the efficiency of this dehumidifier. It is designed to continue removing moisture from the air in temperatures as low as 41 degrees Fahrenheit.
Standout Feature: In terms of safety, this dehumidifier stands out among the others. For instance, it shuts off automatically every 23 hours to prevent the possibility of overheating. For further protection, the unit is enclosed in a metal case that is non-flammable and specifically designed to guard against the spread of fire.
Additionally, the printed circuit board (PCB) is also enclosed within a non-flammable metal case that provides an extra level of protection. Finally, the parts of this dehumidifier utilize thermal resistance via three layers of insulation and heat-resistant material, such as silicon and glass wool.
[image code="B06XZ66JPR"]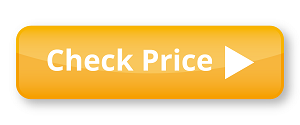 A good option for basements up to 2,000 square feet, the PuriCare dehumidifier from LG removes up to 70 pints of moisture from your basement each and every day. Additionally, the LED display allows for easy control as it is brightly lit and easy to see. Moreover, the buttons are placed in an intuitive manner, so you can program the dehumidifier quickly without fumbling through a bunch of menus. Finally, the current humidity level and the humidity settings are clearly displayed, allowing for effortless monitoring of your basement's humidity.
This unit detects humidity levels from as low as 25 percent to as high as 95 percent. Additionally, you can choose from humidity settings that range from 30 percent up to 80 percent, ensuring you can control the humidity in your basement based on your own personal needs.
Because this dehumidifier will continue to operate in temperatures as low as 41 degrees Fahrenheit, it is a perfect choice for basements that can reach low temperatures. Additionally, the unit will automatically defrost, ensuring the tubes and hoses will not freeze.
In terms of moisture collection, the full-tank alert keeps you apprised regarding when you need to empty the tank. Additionally, the clear tank makes it easy to check the water level at any time. The large handle and embedded cap make emptying simple and protect you against splashes.
---
What Dehumidifier Types Are Available?
High-efficiency dehumidifiers all have the same central purpose: they remove moisture from the air. However, depending on your unique needs, one type may be better than another. Dehumidifiers come in three main types: desiccant, refrigerant, and whole house.
Desiccant Dehumidiers

These dehumidifiers rely on the same technology as silica beads–they're made with a material that absorbs water. But unlike silica packets, these machines have a way to effectively re-dry the materials once they've absorbed water. This allows them to remove moisture continuously, and it saves you the hassle of constantly replacing the desiccating substance.

To remove moisture from the air in your basement, a desiccant dehumidifier uses a wheel made mostly of silica or a similar substance. The wheel turns slowly in front of the stream of incoming air from your home. This lets it remove moisture. As the wheel turns, a portion of it is hit with a stream of warm air coming from inside the machine.

This warm air doesn't evaporate off the air from the wheel (since this would just release moisture back into the air in your home). Instead, it caused it to condense, and it drops into a collection tank within the dehumidifier itself. Not all of these dehumidifiers use a wheel, though–in some cases, a desiccant dehumidifier may come with replaceable cartridges filled with desiccant material.

You'll need to periodically empty the collection tank out or replace the desiccant cartridge, but otherwise, a desiccant dehumidifier is relatively low maintenance. These units tend to be small and light, but they aren't as energy efficient as other types.

Additionally, you may see mini dehumidifiers as you shop–these are usually a simplified version of the more permanent desiccant dehumidifier. Most are designed to be hung in a closet or placed in small areas where moisture becomes an issue.

Refrigerant Dehumidiers

As the name suggests, a refrigerant dehumidifier works similarly to the way a refrigerator does. The unit pulls air from your home over a chilled metal plate. As the air passes over the plate, it causes moisture to condense and collect. These machines are more energy-efficient than desiccant dehumidifiers. However, if your basement becomes very cold, they may not be as efficient. Even at cooler indoor temperatures, the metal plate may freeze, which makes it difficult or impossible for the unit to pull moisture from the air.

Whole-House Dehumidifiers

These dehumidifiers can't be confined only to the basement. But if you're experiencing issues with high humidity in other areas of your home, they may be worth the investment. A whole-house dehumidifier is essentially a pressurized fan. It's placed in the attic, and it quietly and continuously pumps air through a grille in the ceiling. The new air pushes out existing damp air along with moisture. These units usually will have a higher installation cost, but they also are cheaper to run. A whole-house dehumidifier usually connects to your home's existing ventilation system, so you probably will need a professional to install it after purchase.
Why Is the Basement a Good Place for a Dehumidifier?
Unless you choose a whole house system, you'll need to choose a place in your home to put your dehumidifier. More often than not, the basement is an ideal place to put it. Here's why.
Surrounding Soil Causes Extra Moisture

Especially if you live in an area with a low water table, your basement is especially likely to be affected by surrounding soil moisture. This means the basement is at extra risk for mold and mildew buildup.

Of course, other areas of your home may be exposed to moisture–hot showers release some moisture into the air, leading to an increase in humidity. However, these increases are temporary, and many bathrooms have ventilation fans that prevent moisture from lingering and causing mold and other issues. Your basement is constantly surrounded by damp soil, making it more crucial to place a dehumidifier there.

Basement Water Damage Is Especially Likely to Damage Your Home's Structure

Continued basement moisture can cause growth of crawlspace mold, and it also can seriously damage your home's structure. This is especially true if yo have a wood-based foundation. Constant moisture can eventually cause a wood-based foundation to rot away, which leads to dangerous and costly damage.

Running Noise Is Unlikely to Be an Issue

Most dehumidifiers are very quiet to run. However, if you're sensitive to noise or have an unusually loud unit, this can become an issue. Since most people don't spend a lot of time in the basement, a dehumidifier placed here is unlikely to disturb you.
Final Thoughts
Because extra humidity can cause serious issues to both your home and your health, many homeowners see dehumidifiers as wise investments. And luckily, there are many models to choose from. Whether you want a basic model or a highly efficient unit with multiple controls, a basement dehumidifier will help you avoid moisture-related issues in any season. Remember to research potential models and ensure they are right for your basement size and temperature, and you'll be well on your way to healthier, less humid air.
Sources: