Depending on where you live, you may find yourself getting pretty cold when you are working out in your garage. It can be really helpful to purchase a space heater that can put out a lot of heat in just a few minutes. The size of your garage will be an important consideration when choosing a suitable heater as is portability and safety features. Here are a few tips and reviews to help you find the best space heater for an uninsulated garage.

How Much Power Does a Space Heater for Your Garage Need?
When choosing a space heater, you will notice that the power rating is listed in BTUs. Basically, the higher the BTUs, the higher the watts. This also means the unit will have more power, and it will be heavier, so it can heat a larger space. The power rating is also set for the best possible conditions, so you may want to buy a space heater that has more than you really need in case of poor insulation or drafts.
See Also:
If you have a small garage, you probably need an infrared or radiant heater that works well in small spaces and heats objects instead of air. These types of space heaters don't lose heat due to drafts or ventilation ducts. A fan-forced heater about 1.5 kw would work as well for a small garage. Larger garages will need a heater between 4,000 and 5,000 watts. Also, remember your ceiling height. If it is really high, you will need a heater with more power.
Fixed or Portable Garage Heaters
Another question to ask is if you want the space heater to stay in one place or do you plan to move it around. Look for a portable heater with wheels and a handle if you plan to move the space heater around a lot. You want to make sure that you have something that can be transported easily to another electrical outlet. Keep in mind that fueled heaters give you the most freedom, so you don't have to worry about plugs either.
A fixed heater can be a good choice if you don't plan to move the space heater. Fixed into place and wired into an electrical circuit, these heaters can't be knocked over accidentally and they give you more space in your garage since they are typically fixed higher up and off the floor.
Safety Features
Tip-Over Switch – Since it is common for things to be knocked over, especially when you are working in the garage, you will want to get a space heater with a tip-over switch. This will ensure that in the event the heater is knocked over, the unit will turn itself off automatically.
Overheat Protection – When you use a space heater for a long period of time, it can become too hot to work. Having overheat protection will guarantee that the unit will turn itself off to top the high temperatures from damaging any internal parts.
Cool-Touch – If you have children or pets around, you want a space heater that isn't too hot to touch. To ensure maximum safety, look for a heater that has a cool-touch feature.
Other Features to Consider
Adjustable Louvers – To help direct heat where you need it, look for space heaters that have adjustable louvers.
Power Cord Length – Space heaters with a long enough power cord will let you place the unit where you need it most. Finding extension cords that are safe to use with a high-power output heater can be challenging, so it's important to find a space heater with a power cord that is long enough.
Carry Handle & Wheels – If portability is important to you, look for a carry handle that lets you pick it up and move it easily. Also, castors and wheels can be helpful to move the heater around without having to lift it. These units can be pretty heavy, especially if they have a larger element. Remember the lifting up a heater can be back on your back, so choose a space heater that has wheels or casters on it to make portability a lot easier.
The Best Space Heaters for an Uninsulated Garage – Reviews
[image code="B003XOZN7A"]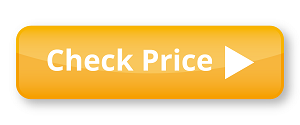 The Dr. Heater DR-988 is an infrared industrial heater that comes with a specially created heating element and a very portable design. Ideal for warming a construction site, workshop, garage, or basement, this unit has an adjustable built-in thermostat that goes from high to low allowing it to maintain your preferred temperature. It also features a fan that will provide consistent warmth.
Sturdy and dependable, the Dr. Heater DR-988 includes an auto energy-saving feature and advanced dual heating so it can heat a large room quickly and evenly without having to worry about cold or hot spots. This is a very portable unit that comes with an integrated carry handle and a cord storage feature that will keep your storage area uncluttered.
Safety features include overheat cut-off protection, a high-temperature heating limit, and finger-proof discharge and intake grills. With the ability to heat a room up to 600 square feet, this unit comes with 5600 watts and 240 volts. The Dr. Heater Dr-988 is not intended for household or residential use and needs a 220V plug.
[image code="B009F1SWH8″]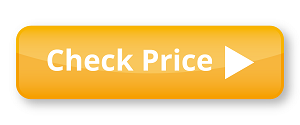 Featuring rugged steel construction, the Comfort Zone CZ220 is created for long term use in harsh environments. This is a fan-forced heater that is made from heavy-gauge steel that can stand up to quick spikes and drops in temperatures when exposed to badly insulated areas. Providing targeted heating, the mounting angle is adjustable so you can direct the airflow from the 240 Volt heater towards any area.
Featuring easy to use manual controls, the dual knob in the front of the unit allows you to turn the machine on and off or simply adjust the thermostat. The Comfort Zone CZ220 features a space-saving design that can be mounted on the ceiling and includes hard-wired installation saving important floor space in a busy work area.
The Comfort Zone CZ220 also comes with Smart Safety Features that include a built-in sensor that will turn off the heater immediately when it reaches an unsafe temperature to stop overheating. And, you will see a power light allowing you to know when it is in use, so you can remember to turn it off when you leave the room.
[image code="B00HS8FZAC"]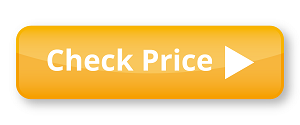 Fast, comfortable, and safe, the Dr. Heater DR966 is an industrial heater that you can easily install in a new or remodeled building. Used as either auxiliary or primary heat, this is a great heat source for exposed areas, dorms, hospitals, churches, schools, workshops, warehouses, stores, factories, and a garage. It provides long service life and uniform heat thanks to the electric heating elements made with low sheath temperatures.
With a maximum airflow but little noise and turbulence, the Dr. Heater DR966 is an eight-inch fan that is large and dynamic distributing warmth gently throughout the area. Thermally protected and completed enclosed, this heater uses heavy duty ball bearing motor that is permanently lubricated to provide low maintenance and a long lifespan. The adjustable thermostat is built-in allowing you to set your preferred style.
The front cover is made of rugged stamped steel and includes five-way louvers that are easy to adjust for better airflow. Included with the heater are mounting brackets for either the wall or ceiling. The Dr. Heater DR966 is hardwired and does not come with a power cord.
[image code="B01KLSC77O"]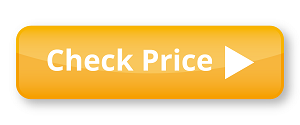 Providing efficient, quiet, and fast heat, the PROWARM Portable Space Heater works in three modes and can warm up the air in just three seconds. Featuring a fire-retardant metal shell, this unit is durable and safe. It comes with a smart thermostat that self-regulates to stop the heat automatically when the temperature becomes higher than 149 degrees Fahrenheit.
Including High Heat, Low Heat, and Fan Only, you can easily choose which setting you prefer. The PROWARM Portable Space Heater is an ETL-listed space heater that comes with a durable ceramic heating element as well as a power indicator light that will tell you when its plugged in. With very little noise, the 1500-watt engine provides a great amount of heat with a unique 30 angle design that is adjustable allowing hot air to blow and distribute evenly and quickly around a room.
You also get a cool fan and heating mode so you can reduce the amount of power you are using and keep your room at the perfect level. With the included recess handle, this portable design allows you to stay warm anywhere. The advanced PTC ceramic heating element gives you fast and efficient heat while the wide-angle setting can deliver auto oscillation.
[image code="B07VRCKVMG"]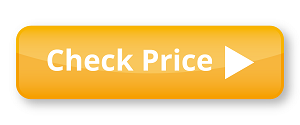 Featuring an intelligent timer, the Air choice Mica Panel Heater lets you decide the start and stop time during a 24-hour period. It also comes with an automatic thermostat that will turn the machine on and off in cycles depending on your thermostat settings allowing you to maintain comfortable temperatures all day long. Using electromagnetic waves, the Air Choice Mica Panel Heater will transfer 100 percent of the electrical input into heat making the unit more efficient and allowing you to save up to 50 percent on your electric bill.
There is no fan in this heater resulting in low noise output and making it more allergy-friendly without dust blowing around. The Air Choice includes safety features such as tip-over protection that will turn the unit of automatically until you adjust it. It also includes overheat protection that shuts off the machine to protect you when the internal temperature reaches a certain point.
Covering up to 350 square feet, the Air Choice only takes three seconds to heat up using reflective and convection technology that is known to be more efficient. Featuring mica mineral, this is more powerful providing warmth immediately not only making it faster but also energy-saving. And the adjustable thermostat is designed to match your warming needs and will cycle off and on until it reaches your preferred temperature.
With the universal wheels, this unit can be used as a portable heater, but it also comes with wall mounting equipment in case you want it to be stationary. Perfect for offices and bedrooms, with no noise you can easily work and sleep while the space heater warms you directly instead of the surrounding air. It also does not blow dust around the room making it perfect for those suffering from allergies.
Why do garage units adjust to outside temperatures?
To better understand what type of space heater to use for your garage, you should know why garages adjust to outside temperatures. Garages are often attached to a house or they can be unattached. Many homes do not have heating (or cooling) vents that lead into their garage space. Since your garage unit doesn't have a constant heating source, the unit will typically adjust to the outdoor weather conditions.
Factors such as insulation and storm windows can also be used to insulate your garage from the cold. However, you have to make sure that you are not closing off your ventilation sources in this area when you insulate. Remember, carbon monoxide poisoning can happen when you heat up your car or run a fuel-based machine in an enclosed garage. So, using a space heater can hold back the cold while using your garage area.
Garage Space Heaters are Different from Regular Space Heating Models
Space heating units for garages are typically bigger than the standard space heaters used inside of your home. These units typically have a larger heating capacity because they constantly must work against the elements. Remember, a space heater is not normally used to heat up a whole home. It is used to provide additional or supplemental heat within your home's environment.
Garage heaters typically do not have a HVAC system to rely on. They have to perform this task without support. So, the units are bigger to make sure they are providing adequate heat for the environment. Garage heaters are also more durable than the models used indoor and they are also more flexible with how they can be positioned within a garage's space.
What common features do garage space heaters have?
We already discovered that garage space heaters typically have a larger size than regular space heaters. A lot of these heaters are also made with handles and grips which allows you to transport them easily around your garage area. They can also come with built in stands that also helps to position them with ease.
Fans are commonly used in garage styled space heaters. These fans are used to suck in air and to blow it out into the area once it is heated. The large open faces of garage heaters allow more hot air to be pushed into the environment. This is why many garage heating units can quickly heat up a garage area.
Most garage heaters have knobs and switches. However, a few of them have digital controls. Some units have both types of control. Many space heaters for garages are electric models with cords. Electric plug in units make more sense because they reduce the risk of carbon poisoning from fuel-based units.
The larger units are also heavy. They can weigh as much as 10 pounds or even more. Again, these units typically dwarf the space heaters normally used inside of homes. Garage unit heating models can also be mounted on the ceiling or walls. Most models are not set up for use in this way. However, a few garage heating manufacturers do sell them in this way.
Ceiling mounted heating units provide heated air from the top of the ceiling downward. They are great for helping to keep a garage area perfectly balanced in terms of temperature. Since hot air normally travels upward, they can keep the heat will circulate throughout the area at a quicker rate. Remember most ceiling mounted garage heaters use infrared heating which transfers heat into the area by warming up objects. The objects then give off heat. However, many models also have fans that blow heat through a garage.
All garage space heaters typically provide between 5000 and 10000 watts of power. These units are designed to heat up at least a standard sized garage area. Some units provide more than 10000 watts of energy and they can be used to heat up large sized garage spaces or ones with multiple bays. Sometimes, you might have to get more than one large sized garage unit to heat up multiple bays.
Don't forget that garage heaters are made out of materials that are cool to the touch. This is important for reducing burn related injuries. They also have shut off sensors in case the units get too hot. However, some models are not sold with this feature. You should look for this type of safety feature for obvious reasons. Having a shutoff feature for tipped over heating units should also be considered as well.