High humidity in your crawl space can create a lot of problems with poor air quality in your home, which can be caused by a lack of ventilation. The addition of a dehumidifier makes it easy to deal with issues like mold problems, insects, and pests, as well as bad odors and allergy triggers. With the right type of crawl space dehumidifier, you can properly take care of crawl space moisture problems and create a healthier environment for your family. Here are a few tips and reviews to help you find
the best dehumidifier for crawl space
for your home.
Read Here: The best dehumidifiers with pump for basement
What type of dehumidifier do I need for crawl space?
Unlike the best dehumidifier for cold basement, best dehumidifiers for dorm rooms, dehumidifiers needed for crawl spaces are not the regular portable types, as placing that type of product in a crawl space would simply damage it, while the moisture extraction capacity wouldn't have made a dent in the humidity level anyway.
There are rugged, compact, and high moisture extraction dehumidifiers that are suitable for crawl spaces, they are also known as commercial dehumidifiers. In purchasing a unit for crawl spaces, it is important you consider commercial dehumidifiers only.
Top 5 best dehumidifiers for crawl space
Special features: HGV defrosting system, dual airflow outlet, four adjustable wheels, compact design.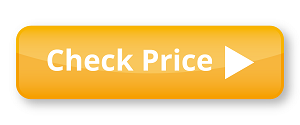 Featuring a remote control and epoxy coating, the Alorair Sentinel HDi90 is capable of removing 90-pints of water each day. With a large capacity, this quiet machine is made with durable, high-quality materials and is perfect for homes or spaces up to 2,600 square feet. This dehumidifier will work well in large areas, garages, storage areas, crawl spaces, and basements.
Using a hot gas valve defrosting system, this dehumidifier is efficient and fast when it comes to its defrosting process. With continuous operation, the Alorair Sentinel HDi90 works at a low temperature of 36 degrees Fahrenheit without stopping periodically to save on energy and increase the lifespan of the unit. It also uses advanced technology to protect from internal corrosion by minimizing Freon leaks, and, with the included Epoxy coating, this dehumidifier is protected in corrosive environments and has the ability to maintain the heat transfer of the coil over its lifetime.
The Alorair Sentinel HDi90 was designed for a modern home using special features like a G3 filter, HGV Defrosting system, low-temperature operation, and a remote-control system. The remote control allows for remote controlling and sensing and is ideal for the sound insulation of the unit.
Special features: corrosion resistant coils, item weight; 56 pounds, dimensions; 25 x 12.5 x 12.5 inches.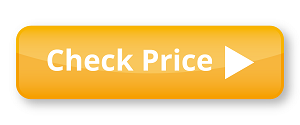 Designed for use in basements and crawl spaces, the Aprilaire 1820 Pro Dehumidifier works in homes up to 2,800 square feet. Able to remove up to nine-gallons of moisture a day, this dehumidifier is easy to access no matter where it is installed thanks to the front-mounted control panel. The interactive display makes it simple to use, and it is super easy to set up.
Requiring little maintenance, the Aprilaire 1820 does not require emptying messy overflow trays, and you only need to clean or replace the filter once a year. Using corrosion-resistant aluminum coils, this dehumidifier helps to prevent leaks with its high-quality construction. Compatible with 110-volt AC to 120-volt AC single phase 60 Hz power sources, this unit is not compatible with 50 Hz power sources.
A great choice to improve the health of your family, this dehumidifier will eliminate excess moisture and maintain a relative humidity level below 60 percent helping to rid you home of dust mites, fungi, and bacteria. This can help to reduce symptoms that are associated with asthma and allergies as well as reduce incidences of respiratory infections. Plus, it will get rid of musty odors and visible forms of mildew and mold as well as help to preserve wood furnishing, cabinetry, and floor.
Special features: rugged rotomolded housing, compact, digital touchpad controls, product dimensions; 12.5 x 12.5 x 17.6 inches, item weight; 63 pounds, straphangers.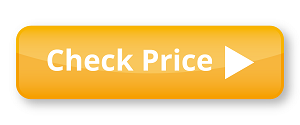 Ideal for drying out a basement or crawl space, the Dri-Eaz PHD 200 Commercial Dehumidifier can remove up to 16-gallons of water each day. A great option if you want to get excess humidity under control, this commercial dehumidifier features a compact design that is perfect for tight spaces like crawl spaces. This is a reliable and durable piece of equipment that is easy to transport or stack for storage.
With a high-performance design, the PHD 200 is equipped with touch-pad controls, a built-in humidistat, and an auto pump-out system. This durable and tough dehumidifier features a rugged rotomolded housing making it perfect for crawl spaces, utility rooms, garages, shops, and unfinished basements. Basically, anywhere you want to remove humidity that can cause mildew, rot, corrosion, rush, or musty smells.
Easy to read, the digital controls on the PHD 200 are perfect for a dark environment. The included humidistat allows you to set a preferred humidity level while the automatic pump allows you to have a continuous operation without having to worry about emptying out an overflow tray or tank.
Special features: HAF filter, commercial-grade, temperature and relative humidity display with touch controls, rugged rotomolded housing, dimensions; 12.5 x 12.5 x 12.5 inches, item weight; 61 pounds.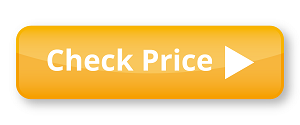 On seeing the price tag of this unit, many might be put off immediately, but when you consider the quality and the features, it brings to the table, in the end, that high tag is more than worth it.
We are considering dehumidifiers for crawl space; therefore the regular fancy unit you may be used to just wouldn't cut it, because when placed in such torrid condition as that of a crawlspace it wouldn't last a pinch of its regular life span.
This unit, on the other hand, is designed with a rugged rotomolded housing that enables it to go through whatsoever environment it finds itself in.It is a commercial-grade dehumidifier that has been designed to thrive in poor environmental conditions, without neglecting any of the distinctive features of a regular unit.
It possesses a digital screen, whereby the environmental temperature alongside its relative humidity is measured and displayed in. There is also a built-in humidistat that is programmable for the user to set a specific humidity level as required by the crawl space, after which the unit takes care of the rest. The small size of the unit helps it fit into small spaces in the home.
With a moisture extraction rate of up to 17 gallons of water per day, this unit's performance is actually jaw-breaking, and it can serve vast room spaces of up to 7000sqft. That's unlike any domestic portable dehumidifier you have ever seen. Due to this, it is able to draw a crazy amount of moisture from the atmosphere, and even from moist surfaces, like your wet ground or wooden tables.
There also exists a pump built into the device, that functions automatically (using a water tank would make no sense as it would fill it up in no time), draining the water out after condensation to wherever your channel too. The unit doesn't have a water tank.
There is also an auto-restart function to kick the machine back into operation with the same parameters as to when it went off in cases of a power outage.
To further encourage buyers from around the world, the manufacturers have included an impressive lifetime limited warranty on the housing of the unit (which almost never gets damaged due to ruggedness) and a six-year warranty on the units refrigeration system. Therefore if you at all choose to invest in this product, there is a sure bet to expect a befitting performance and lifespan for your money.
Special features: commercial dehumidifier, compact, HGV defrosting, waterproof, stackable design, digital display with touch button control, epoxy powder coating on coils, dimensions 22.8 x 13.7 x 17.3.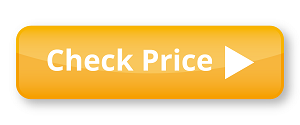 The LGR 85 commercial dehumidifier comes with a simple but efficient design, being very compact and possesses handles at the top side for smooth movement around the home depending on the user's area of need.
It features a complete seal circuitry, hence water-friendly and resistant; therefore, it can be used in cases of flood situations, which is an outstanding benefit for a crawl space dehumidifier.
Its design enables several of this item to be stacked on one another in cases of combined efforts from more than one of the unit, while an extra-long power cord gives you more convenience in relocating the unit without having to deal with looking for a new power outlet first.
It has a high level of moisture extraction rate, averaging up to 1.625 gallons per day, which is pretty useful and would serve your extremely humid needs.
A water pump is also built to balance the high moisture drawing, hence condensation rate, with a capacity to push the water as far as 10 feet at least, to a suitable destination.
Underflow temperature conditions, the HGV anti-frost system kicks in, hence enabling the unit to keep running, even at degrees as low as 20C. This comes in really handy during winter seasons. The auto on/off or timer feature of the unit allows the user to choose its starting and stopping time, and hence more flexibility on usage.
Filters are also built-in, that lasts for a great deal of time, after which they would have to be replaced, and though not very often, it still adds to the overall cost of operation with time.
It is able to serve large sized rooms of up to 2.300sqft, hence suitable for your needs though it's less than most others on our list.
Considerations for choosing the best crawl space dehumidifiers
The amount of noise your dehumidifier makes can be important if you buy an especially noisy model. You don't want something you can hear up in your home, so make sure you do your research and read reviews to ensure you choose a model that won't keep you up at night.
You need to make sure the dehumidifier you are buying is powerful enough to remove the humidity from the entire crawl space. You may not realize it, but they cover the entire footprint of your home. This can be a significant amount of square footage, so make sure you measure the volume of the area under your home before deciding if a model is powerful enough to cover it. A model that can remove 70 pints of water a day is usually enough although if you have a larger area you may want to look for a dehumidifier than remove 90 pints a day.
Having a continuous and efficient drainage system is important when buying a crawl space dehumidifier. Since this is an appliance you have to access under your house, you don't want to have to go under it several times a day to empty out a drain pan. Make sure that the unit you choose comes with a convenient continuous drainage system that requires very little maintenance.
Low-Temperature Operation
A dehumidifier needs to operate at a low temperature and have an auto-defrost function. With the auto defrost system, the unit will be able to prevent the inner parts of the dehumidifier from building up frost. Also, operating at a low temperature is something that is often required for a crawl space or basement.
The auto-reset function is an important feature since it can restart the unit after a power outage and keep the settings for all the original functions. This is nice to have so you don't have to make too many trips under your home.
How much does a crawl space dehumidifier cost?
The price ranges of crawls space dehumidifiers depend on the qualities it has to offer on performance. Expensive product is always those with a rugged design and more importantly, a high level of moisture extraction rate while possessing an auto drain pump for easy water outlet.
There are also cheaper ones, though, but for a functional unit, it would cost nothing less than a thousand dollars, but it is worth the investment.
Also Read: Best dehumidifier for grow rooms
Crawl space dehumidifier installation: how much does it cost to install a dehumidifier in a crawl space?
Installing the humidifier after purchase would incur extra costs, with professional installing almost costing as much as the unit sometimes, and could be as high as $1,500 to $2,000, depending on the area you reside and the service provider.
How to get rid of moisture on crawl space: a step by step guide
Stop water from getting into the crawl space by repairing leakages, including insulating cold water pipes and also foundational cracks.
Dry out the crawlspace by removing sources of moisture and stagnant water with a good crawl space dehumidifier.
Clean up crawl space, eliminating wet insulations and debris, also get professionals to clean up molds and mildew that have accumulated over time.
Keep moisture out of your crawl space using a crawls space encapsulation, and install a powerful dehumidifier to remove and prevent further moisture build up in the area.
Our Final Thoughts on Picking the best crawl space dehumidifier
The winner of the Best Dehumidifier for Crawl Space is the Aprilaire 1820 Pro Dehumidifier. This is an effective and compact dehumidifier for basements and crawl spaces that can remove up to nine-gallons of water a day. You can easily access this dehumidifier no matter where it is installed thanks to the front-mounted control panel that features an interactive display that is simple to use and set up.
The Aprilaire 1820 does not require emptying messy overflow trays, and you only need to clean or replace the filter once a year. Using corrosion-resistant aluminum coils, this dehumidifier helps to prevent leaks with its high-quality construction. Able to eliminate excess moisture to rid your home of dust mites, fungi, and bacteria, it can help to reduce symptoms that are associated with asthma and allergies as well as reduce incidences of respiratory infections and get rid of musty odors. The definite winner of the best Dehumidifier for Crawl Space is the Aprilaire 1820 Pro Dehumidifier hands down.
Related Reviews