Some people need the best dehumidifier for COPD because every summer and winter might become a constant struggle with asthma and allergies for healthy living, to the extents that even taking a breath becomes difficult. This is so because of the high level of humidity in the summer period and the very low humidity level during winter.
COPD is a term for conditions that cause damages to the lungs and therefore making breathing difficult, and leaves you exposed to triggers in the atmosphere that could cause flare-ups. If not well treated, it could become life-threatening. This is why we recommend you purchase the best dehumidifier for mold allergies to help remove contaminants from the air from your environment.
Hot seasons comes with a high level of humidity, giving a conducive breeding environment to bacteria, viruses and even dust mites. All of these agents are responsible for one allergy trigger or another, like dust mite especially triggering symptoms for asthma and COPD.
In dealing with the high humidity level, one can make use of a dehumidifier to ensure the moisture content in the atmosphere is always around 35 – 55% (recommended for healthy living) and if by chance or research you know the specific allergen present in the home, for example, dust mite, then purchase the best dehumidifier for dust mites (the allergy you want to combat).
Generally, you should look for a product that can adequately deal with all or at least most of the common allergens just to be safe, but the best humidifiers for allergy sufferers always have certain specifications which you must know to properly select the right product. It is, for this reason, this article is written, read through and you would be well equipped with all the information you need.
Consideration for picking the best dehumidifier for COPD and Asthma
The capacity of the dehumidifier:
This refers to the amount of water vapor a dehumidifier can remove from the atmosphere per day. For example, a 70-pint dehumidifier is capable of removing 70 pints of moisture from the atmosphere each day. Depending on the humidity level in your environment, purchase a suitable humidifier that can efficiently remove moisture, keeping it at a safe level.
Also note that the capacity of the dehumidifier doesn't refer to the maximum amount of water the water tank can hold, as that depends on the design of the manufacturer and the actual size of the tank. Dehumidifiers with larger capacity, generally have a wider area of coverage than those with lesser capacity, but also know that the tank emptying interval is also higher except for those with continuous draining option.
The fact that a dehumidifier would produce a specific sound while in operation is almost unavoidable due to the movement of its compressor fan. The level of noise, however, is what differentiates the noisy from the quiet, and it is dependent on the quality of dehumidifier.
You can always choose to go for products with less amount of noise, which we advise to reduce disturbances in the home and increase comfort. Most dehumidifiers, however, comes with fan speed varying feature that allows you to increase or decrease the fan speed and in turn control the noise levels.
As discussed in some of our product reviews, modern dehumidifiers comes with sever automated features that make usage more accessible and very convenient. Like the timer, anti-frost, auto restart, clean filter alert, water tank full alert, and even autoregulation. It would be great to have most, if not all, of these features in the machine.
Level of energy consumption:
Generally, a dehumidifier is expected to draw a certain amount of energy primarily when it works in a place with a high level of humidity for a long duration of time, which already guarantees an increase in your electric bills.
Before selecting a product to purchase, however, ensure the amount of energy it consumes isn't too much. Going for an energy saving unit is also a great plus, along with the automatic regulatory feature that switches it on and off, saving energy costs and relieving the stress on the machine.
Top 5 best dehumidifier for COPD and allergies sufferers
Special features: caster wheels, lightweight at 40 pounds, continuous draining provision, built-in water pump, removes up to 70 pints of water per day, long power cords, built in humidistat, timer feature, clear tank water level indicator, auto shut off, auto restart, frost sensor.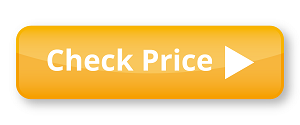 The ivation 70-pint dehumidifier is reasonably quiet in operation and extracts the right amount of moisture in a fair amount of time. It is designed to be able to sit in corners of the home without causing many obstructions, and with caster wheels, it can be easily moved around the house with little effort and a capacity that can serve spaces up to 4500sqft, taking out up to 70 pints of moisture per day.
It is one of the best dehumidifiers out there according to its high extradition rate, hence preventing the formation of mold, mildew, dust, and allergens in the home. The unit comes with unique features like timer setting that saves power thus reducing energy bills, auto shutoff feature for protecting the equipment, auto restart that ensures your exact setting is maintained whenever there is a power failure.
In all, the filters are washable, saving you money on the potential cost of having to buy filters now and then. It also offers two drainage outlet in the continuous draining option, if you don't want to go through the stress of using a water tank, and a build in the detachable tank plus water pump to push out the water when the tank is full.
Special feature: 70-pint capacity, anti-frost, auto restart, auto-regulation, removable air filter making maintenance easier.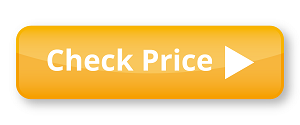 If you are looking for one of the best products for your COPD and allergy problems, then you shouldn't go farther than the Danby energy star 70-pint dehumidifier. Just like the ivation, it operates well enough to cover a room size of about 4500sqft while being quiet and gets the job done pretty quickly.
For homes with several rooms and doors, most times the effect of a dehumidifier is not felt by the farthest space away from the dehumidifier, but this product has been tested to beat all odds in the same situation, all you need to do is leave the door wide open.
One major catch of this product is its autoregulation feature. It senses the humidity level in the atmosphere and adjusts its extradition rate to meet the current needs, as making sure the environment is never convenient for molds and other COPD triggers. It is quiet while operating, although of course, it makes a little sound but not enough to be a nuisance.
The many automatic functions also make using this unit very much more accessible and convenient. It comes with an anti-frost system that keeps it running during winter in low temperatures when some other dehumidifiers would cease to function. Overall it's compact, efficient and easy to install right out of the box.
Special features: 70-pint capacity, digital humidity display, control lock, timer feature, humidity control feature, energy star certified.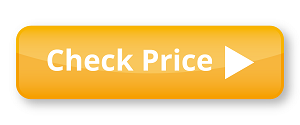 This dehumidifier comes with a portable design, having handles at the top and sides to aid carrying around, it also sits on caster wheels for smooth movement from a place to another. Like all other product on our list, it is a 70-pint capacity humidifier, and it makes use of a 115V electrical outlet, protecting you from mold, mildew, and bacteria caused by excess moisture that could make breathing difficult (COPD).
This unit comes with different features like the humidity control that enables you to select the exact percentage of humidity you want in your home, being well and capable of functioning in temperature as low as 41 degrees. The control lock features come in handy when you have kids around, as it ceases the panel to avoid tampering with, that could be both stressful for you to keep regulating and be a potential hazard.
It is a functional unit in all and would do well to dehumidify your environment, although you should be prepared as it has been known to raise electric bills by a significant amount and also release much hot air into the environment of the passages it is placed in. The deal in purchasing this device is sweetened with a 5-year sealed warranty.
Special features: water tank level indicator, washable filter, automatic defrost control, great bucket, and drain design,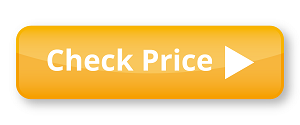 This unit could be confused with a mini dispenser, as it is designed to be of medium size with the water tank stationed beneath. It also balances on caster wheels at each edge that eases you in rolling it around the house from one room to another. The dehumidifier works well to reduce bacteria, odors and airborne contaminants in the home, by efficiently regulating the humidity level.
Unlike the first two products, this dehumidifier is designed to serve up to 2000sqft room capacity, but it takes a similarity with them in the automatic frost control feature that means it can also function at low temperatures, as low as 41 degrees. The unit gives out the usual compressor sound, but it's relatively quiet compared to some other models and is designed for easy maintenance and filter washing.
The design also accommodates drips in that when there is a leakage from the connection hose, and it drips into the side bucket. The control panel also features a digital humidity level display that monitors and shows the current humidity level; it also allows you to choose the set level you prefer.
Special features: can serve up to 4500sqft, timer, transparent water level feature, digital display, full bucket alert, clean filter alert, caster wheels.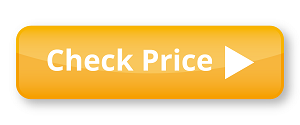 This is also a 70-pint dehumidifier designed to cover a room of up to 4500sqft with a very detailed electronic control panel at the top side and a display that shows the humidity level in the room. It has a medium-sized design and balances on caster wheels like the other products on our list for smooth movement around the home, while the clear water tank level indicator helps you effortlessly monitor it to avoid an overflow.
The unit does a great job in removing moisture from the atmosphere and has been tested to effectively reduce the level from 60% to 45% in a 1000sqft room in about 12- 16 hours. It can undoubtedly serve larger areas too and possesses a drain option that allows you to connect a hose to the outlet.
If you would purchase this product though, you should know that it produces a lot of heat and could raise the temperature of the room by up to 3 degrees. Getting the drain bucket in and out of the unit could also give a little head ache, but you can look on the bright side with the timer for easy control and power saving, full bucket alert means it ensures you take note as the bucket approaches its maximum capacity and a clean filter alert when it's time to pull out that filter for cleaning maintenance.
COPD and rainy Weather: best weather for COPD
When it comes to the treatment of COPD, the climate around you plays a very vital role, meaning that depending on several factors in the atmosphere, it could either be relieved or aggravated.
Extreme cold weathers can be dangerous for those living with COPDS, as the winds during that period are more difficult to breathe in and could cause fatigue or shortness of breath. Cold weather has also been linked to increased COPD hospital cases.
Topical weathers, on the other hand also, doesn't ease the difficulties of COPD patients, as breathing in hot air can worsen lung way inflammations, therefore, worsening the disease. This is as a result of high humidity levels, causing an increase in water vapors in the air, making breathing ultimately more painful.
High humidity levels also support the growth of mold and bacteria in the environment, which when airborne and inhaled, compounds the already existing COPD struggles.
In seeking friendly weather, studies have shown that the temperatures should be generally mild and free of pollution, moderate humidity, and low-temperature levels. What better weather to find these climate conditions for COPD.
Is humidity good or bad for COPD
Humidity in itself isn't a bad condition for COPD , but when it reaches high levels like during the hot periods where sweating and dripping is ban to occur, it becomes harmful.
Like i stated earlier, high humidity means more water vapors in the atmosphere which makes breathing more complicated than it already is for COPD patients, and it also supports the growth of harmful airborne organisms that should be avoided at all costs.
Also read: Best humidifier for coughs
Humidifier or Dehumidifier for allergies and asthma
The main question to answer this is: do I need more humidity in the atmosphere or a lesser amount than I already have?
A humidifier adds moisture to the atmosphere to increase the humidity level while a dehumidifier removes water vapor from the atmosphere to reduce the humidity level.
When dealing with allergies and asthmas, a high humidity level (about 35 – 55% humidity level as prescribed medically) favors the growth and survival of harmful organisms like mold which could be triggers for allergic reactions, meaning you would need to regulate the number of water vapors in the air to a conducive level.
On the other hand, extremely low humidity conditions aren't advised for asthma and COPD patients, as the cold air can irritate airways, causing muscles inside to spam and therefore making breathing more difficult. Dry air also assist in the survival of dust mites which are chief triggers of asthma
In this case, depending on your environment, you should use a suitable device i.e., for extremely low humidity conditions, use a humidifier and under really high conditions makes use of a dehumidifier.
My submission here is that either humidifier or dehumidifier is good or bad for copd and asthma allergies, all you can do is to study your environment for you to choose the perfect unit to go for. Preferably, you can get the 2 device and opt of anyone as the need might be.
Also read: Humidifier or dehumidifier for stuffy nose
Final Verdict: Overall Best dehumidifier for COPD and allergy sufferers
The Ivation 70 Pint Energy Star Dehumidifier sits on top of our majorly due to its high extradition rate and several automated features, its allowance for easy and cheap maintenance too also counts, as you don't have to purchase a filter now and then, they are removable and washable. It is also able to serve large capacities and can operate in low-temperature conditions.
The Danby energy star 70-pint dehumidifier just comes out next, and supersedes the rest because of its autoregulation feature and is second because of its lack of timer feature like the ivation dehumidifier, although they have most functions in common.
Important reads: