We all know that during summer the days can get unbearably hot. After a long day in the sun, we want to come home to a chilly house and what better way to do it than to ensure that your home is fully fitted with top of the line most energy efficient inverter air conditioner that will be friendly with your energy bill.

There are various types of air conditioning systems that are available in the market but the inverter AC stands out as the most energy efficient presently. Now, there are many factors to consider before finding the most energy efficient inverter air conditioner, such as efficiency, energy saving, noise, etc. Luckily for you, we're here to do the job for you.
In summary, an inverter air conditioning system can alter its power output to maintain precise room temperature. It reaches the temperature you want by increasing its compressor operating frequency. When that has been achieved, it adjusts the compressor rotation speed to maintain that temperature without using up too much power. It combines high power and high efficiency, keeping your home at your desired temperature.
Does inverter ac really save electricity?
YES,
Inverter technology is an innovative method that has to do with the electromotor of the compressor. The inverter increases the compressor operating frequency to reach the desired temperature rapidly. When this has been attained, it adjusts the frequency to maintain the temperature without consuming excess power efficiently. It runs at full power to achieve the desired temperature; then it runs at part load to retain it, thereby using up less power than a non-inverter AC.
An inverter air conditioner never turns off its compressor; instead, it adjusts the load according to the temperature of the room. This means it doesn't run at full power, which makes it a more energy saving appliance than a non-inverter air conditioner.
The continuous running of the compressor in an inverter AC means it can function for longer and it is also able to maintain the temperature of a room with more efficiency than regular air conditioners. An inverter air conditioner can reach the desired temperature up to 25% faster than regular air conditioners. An inverter air conditioner can save up to 40% power, saving you a considerable amount of money on electricity bills.
Inverter aircon vs. non inverter power consumption
Non inverter air conditioners run on compressors which go on and off while maintaining the temperature of a room. The compressors run on full power to reach the desired temperature. When this is achieved, they go off until the temperature falls a few degrees, then they turn back on to get back the original temperature, on full power.
The non inverter air conditioners run on the AC system, which uses up more energy than the DC system. As shown above, the Inverter air condition run at a comfortable temperature by auto adjusting itself immediately after reaching the comfortable zone.
Inverter aircon vs. non inverter aircon
Listed below are the differences that separate an inverter aircon from a non inverter aircon.
In a non inverter AC, you can hear the on/off the sound of the compressor. Whenever it starts, it draws most of the power, and it runs on that power the temperature is achieved. This results in higher consumption of power. Meanwhile, an inverter AC converts the input power of the AC to DC power to be able to adjust the frequency according to the load of the room. This makes it a more energy saving choice
Due to the on/off sound of the compressor, non inverter air conditioners tend to become quite noisy. This problem is not faced when using an inverter AC because the constant running of the compressor doesn't disturb your quiet.
A non inverter air conditioner has a fixed speed of air conditioning. It delivers a fixed amount of temperature to maintain the required room temperature. This is not the same when using inverter air conditioning. An inverter air conditioner provides precise cooling in a very short time. This can vary according to the time of day, size of the room, season, etc.
In a non inverter air conditioner, when the set temperature is achieved, the compressor goes off. It comes back on when the temperature falls by a few degrees. This causes fluctuations in room temperature. The inverter AC, on the other hand, has a compressor that adjusts its motor rotation speed to maintain the set temperature, ensuring a standard temperature.
One of the top reasons to choose an inverter AC is the durability. The compressor lasts longer than that of a non inverter air conditioner because of its smooth running without constant fluctuations.
Although Inverter air conditioners are generally costlier and expensive to maintain than non inverter AC in the long run, you'll save more power and money when you use one. They are usually worth their cost.
How much electricity does an inverter air conditioner use
There are a few things you need to know about the electric energy consumption of Air conditioners. Generally, energy star rating in BEE (Bureau of energy efficiency), i.e., 5-star rating of an electrical appliance is determined by the energy consumption and size of the product.
As for the Air conditioners, their energy stars are dependent on the efficiency of that appliance's cooling/heating capacity per unit of energy it consumes.
The BEE 5-star rated non-inverter ACs are considered the most energy efficient in the line. However, a BEE 3-star rated inverter AC is more energy efficient than a BEE 5-star rated non inverter AC.
How?
A 5-star rated non inverter AC of 0.75 ton consumes 576 units of power in 1600 hours while a 3-star rated inverter AC of the same capacity consumes 550 units of power in 1600 hours.
A 5-star rated non inverter AC of 1 ton consumes 760 units of power in 1600 hours while a 3-star rated inverter AC of the same capacity consumes 726 units of power in 1600 hours.
A 5-star rated non inverter AC of 2 ton consumes 1412 units of power in 1600 hours while a 3-star rated inverter AC of the same capacity consumes 1005 units of power in the same timeframe.
Based on this information, notice that the higher efficiency inverter ACs have a lower power consumption. In all, inverter ACs are the top choice for anyone looking to buy an air conditioner because they are more energy saving and also good for the environment.
Considerations for picking the best energy saving air conditioners
Energy efficiency is measured by SEER rating. ACs with a higher SEER rating are generally more energy efficient than others. Inverter ACs for home use usually have a SEER value of 14 to 22. Your SEER rating should depend on your location and environment.
Inverter ACs are the quietest ACs so far due to the constant and smooth working of the compressor. Many inverter air conditioners have whisper operation that allows them to be as inconspicuous as possible; you almost forget they're there
Heating and Dehumidification
Having an AC with heating and dehumidification properties can save you a lot of time, work and money. Not every AC comes as a 3-in-1 unit, so checking first gives you an idea of what you're getting.
Read Here: Best dehumidifiers in the market
In general, inverter ACs are expected to last longer than non-inverter ACs. A lot of them can last up to 5 years. This is very important as you wouldn't want to go shopping for a new AC soon after getting one. Proper maintenance of your system plays a role in the long life of your system.
Also Read: Most energy efficient split air condition
Top listed Most Energy Efficient Inverter Air conditioners
Special features: Heat pump system, Turbo mode, Quiet operation, Dehumidifier.
[image code="B07WJ4YJP8″]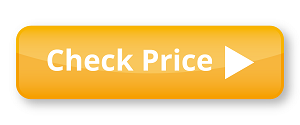 The Daikin inverter AC is a wall mounted ductless mini split inverter air conditioner with a heat pump system. If you're looking for a unit that cools down your house efficiently, with as little noise as possible, then this is the one for you.
It has a full angle louver design and auto-swing with a comfortable mode that ensures that heating or cooling is done efficiently, all for your comfort and relaxation. This unit is an energy saving inverter that can cool your 200 to 550 sq. Ft. Bedroom or living room because of its SEER rating of 17, which makes it one of the most energy efficient inverter AC out there.
The quietness (2-3 Db) of this inverter air conditioner ensures that you have ease of sleep while saving energy. Its high energy efficiency ensures that it can run as long as you want, consuming considerably less energy than other non-inverter air conditioning systems.
Thanks to the turbo mode, it can cool or warm up your room in minutes, and it can maintain that temperature, ensuring that it doesn't get warmer or colder than is desired. The Daikin can also double as a dehumidifier, leaving your air clean and crisp.
Installation of this unit is easier compared to some other AC. It would take you not more than 10 hours if installed by a professional. The installation kits are listed in the range of 15, 25 and 50-foot packages. You only need a 220-230v gauge wire and circuit breaker for this unit.
Special features; wireless control, five operating modes, timer function, a temperature monitor
[image code="B071DMQZHP"]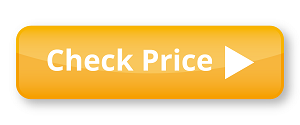 The Classic America ductless mini split inverter air conditioner comes equipped with a heat pump and a 16 SEER, making it a more energy saving unit than the average AC. It uses Midea, the number 1 manufacturer of ductless mini split units in the world, which gives it a high degree of quality and efficiency. This unit can run all night while saving you power and money.
It includes a wireless remote which allows you to switch among its five modes; auto, cool, heat, dry and fan. It also has an auto-restart function in case of a power outage. Another exciting feature is the sleep mode. This adjusts the temperature according to the changes in your body's temperature. This along with the ultra-quiet operation, allows you to have a comfortable and uninterrupted night's rest.
Other features include the automatic air swing, automatic switchover three-speed fan, and temperature-monitor thermistor protection device that prevents freezing. This unit boasts of energy savings of up to over 30% compared to other split units, making it an excellent choice for an energy saving inverter.
Special features; Dehumidifier, remote control, LED display, ultra quiet
[image code="B074167FSB"]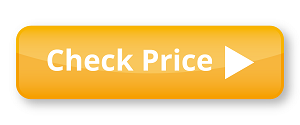 If you're looking for a unit that is built specifically for small spaces then the Innova mini split unit inverter AC is for you. It is compact and can cool a room in record time. However, the size doesn't affect the efficiency of this unit. It has a 15.2 SEER rating and saves more energy than an average unit of its size.
It also serves as a dehumidifier aside from its heating and cooling function. It runs very quietly, and you won't even notice it's there. On silent mode, operation of the indoor unit can be as low as 19 dB (A) and outdoor unit of 54 dB (A). This is especially useful if you're a light sleeper or you have a baby.
A hidden LED display shows the temperature, and it can be operated by remote control. Though this doesn't connect to your thermostat, the temperature is regulated quite efficiently.
Special Features; Long-range air discharge, Auto clean, Follow me function.
[image code="B07TBP64MC"]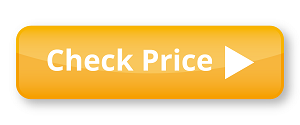 The Klimaire unit is a sleek and elegantly styled unit that doesn't take up much room while providing you with more than you expected. It comes with a 16 SEER rating, 12000 BTU and 9 HSPF. The kit combines beauty with power. It can heat/cool spaces of up to 550 sq. Ft. and it comes with remote control for easy use.
The kit comes with different operating modes to suit your preference. With the turbo node, your room can be heated/cooled in a matter of minutes. What sets it out from other inverter air conditioner out there is its follow me feature. The temperature sensor senses the temperature around you and automatically chooses the operation mode to align with your surroundings, ensuring comfort.
The auto clean feature cleans and dries the evaporator to prevent the growth of mold and mildew and to ensure healthy indoor air quality.
Special Features; Dehumidifier, auto clean, Timer, WIFI ready, Heat pump
[image code="B07HNJRMCR"]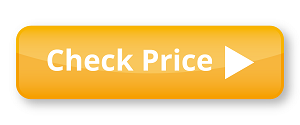 If your primary aim is to buy an energy-saving inverter, then the Air-con mini split air conditioner is your best bet. It is the most energy efficient of all the inverter AC we reviewed. It has a 21 SEER and 10.8 HSPF. This makes it able to save up to 60% power. It comes with turbo mode for fast heating/cooling and sleep mode for comfortable naps and night rests. In case of a power outage, it comes with auto reset, so you don't lose any minute of sleep.
This unit comes with the auto clean feature to prevent mildew growth and has horizontal and vertical louver motion for efficient air discharge. Its 9000 BTU allows it to cool/heat spaces of 200-400 sq. Ft. efficiently, so it is perfect for bedrooms and enclosed spaces.
It comes with a 24-hour timer and whisper quiet technology and is also WIFI ready. It also comes with a 5/7 year warranty, so you don't have to worry about AC issues for a long time.
Final Verdict: Most Energy efficient Inverter AC
The Daikin wall-mounted ductless inverter air conditioner came through as the best overall due to the brand and the area of coverage besides the amount of BTU. It is very energy efficient compared to others and its installation is very easy.
After a thorough review of all the remaining four inverter AC, the Air-con mini split air conditioner pre-charged inverter heat pump came through as the second most energy efficient inverter air conditioner. It combines comfort with efficiency and saves you a lot of money on your electricity bill. It carries a modern feature, and it's easy to install and operate. Its long life and 5/7 year warranty guarantee that you won't go AC shopping for a long while. These features and others stated earlier make this a perfect choice for those who want to save as much power as possible.
Important Read: