Having your apartment and starting a home is obviously one of the top priorities of everyone, even though your residence could be the most convenient place to be in; where you find solitude and peace, there are some factors that could make it pretty uncomfortable really quick for you. One of those factors is a repulsive smell or odor, which is never short of sources like, the trash can, smoke resulting from cigarette or cooking, pets, bathrooms, odors are generally an issue to contend with in most homes. The best way to counter it is in investing in the best air purifiers for smells.
Of course, we expect you to go for the best air purifiers for odors, but selecting the perfect one is often a headache. This is why we've come up with this extensive article to help in the selection process.There are different kinds of smell in homes, most of which have their own means of eradication via air purifier.
Considerations For picking the best air purifiers for odors
When dealing with smells, the air purifier you purchase must have a hepa filter and an activated carbon filter. Which are the two distinct features that are required in an efficient filter. The hepa filter removes about 99.97% of allergens in the atmosphere, while the carbon/ charcoal filter is solely responsible for dealing with the odors or smells. Most top air cleaners also possess a secondary pre filter in a 3 or 4-stage air filtration process.
The quality of an air purifier depends mostly on how large an area it can cover efficiently. Depending on the size of your home or room you purchasing it for, you should purchase an equivalently sized device.
CADR Rating and AHAM Clarification:
The best types of air purifiers always have a high CADR (clean air delivery rate) rating, which is the cubic feet per meter which the device covers. The AHAM (Association of Home Appliance Manufacturers) goes on to measure how goof CADR ratings are, and it follows a 2/3 rule that states that the smoke CADR must be greater than or equal to 2/3 of the room area in square feet.
Energy star certification:
Energy star only certifies products with a maximum efficient power saving system that helps save electricity cost. This comes in handy, why spend further high sum on electric bills when you can use products that would perform effectively. And keep the bills low.
Also Read: Best air purifier for the price under 100$
Top 5 best air purifier for odor elimination
Special Features: stand or mounted, auto mode, white noise, HEPA filter, and mood light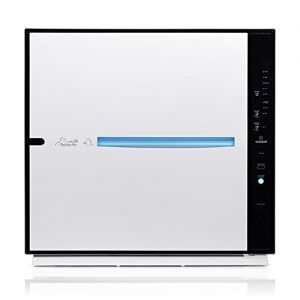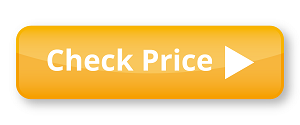 This is a reasonably large square-shaped device that is designed to have a very slim width, and has provisions for being mounted on a wall or to be placed on a table like any other air purifier, depending on your choice. On the left side of the broad surface, the control buttons are mounted for easy access.
Although expensive, the rabbit air minus is worth every penny, and you would derive maximum satisfaction from this. It has a 6-stage filtration system, with an automatic mode that regulates the air extradition rate according to the level of impurities in the atmosphere, and at nights it is super quiet except at the highest setting (indicator lights are pretty bright also for light sleepers).
The device is highly sensitive, reacting to changes as little as spraying perfume or opening a closet. It has a remote that indicates when the air is clean or dirty, and the pre-filter only needs to be cleaned once a month, while the ion function helps in faster cleaning of dust particles dropping them to the ground to be vacuumed easily.
Charcoal carbon activated filter is present to deal with the odor alongside a HEPA filter and a special bioGS HEPA filter that doesn't just capture and hole allergens like an ordinary filter but decomposes them after capturing to prolong filter life.
The unit is built to serve a 700sqft room conveniently and is very active, pulling in a large amount of air to entirely leave your room clean at all times. It has a high CADR rating and is energy star efficient, consuming only about 8 to 47 watts.
Special Features: Accent light, Permanent filter, white noise, control panel, filter status indicator
[image code="B009P7SVHS"]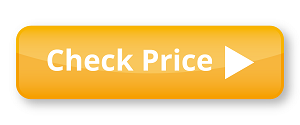 The air genius5 has a tower like a shape with curves around the sides streamlined to a somewhat broader base that helps it balance on flat plane surfaces conveniently. The control pad is located at the pick of the device and is design to be touch sensitive for ease while operating, although it could be quite bright at nights.
The unit is packed with long lasting filters that can function for months without requiring a change and also has installed, a permanent pre-filter only needing regular washing, not a replacement. The device has a special oscillating feature that allows for directional control of the air blown out through the front, which helps even distribution.
There is a filter status indicator that lets you know when the filter needs cleaning and a timer function, for setting the period you want the machine to function, it is very quiet while operating as you only hear the sound of moving air which falls in the white noise category. The energy star rating means the device uses far lower energy than most of the other air purifiers around (40W equivalent to the power of a light bulb). It is suitable for a room of about 200sqft size.
Special Features: Smart sensor gauges, plasmawave, Washable AOC carbon filter, and auto mode
[image code="B01D8DAYII"]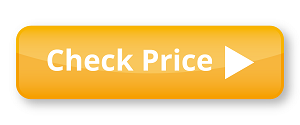 If you have ever seen a portable public address system, then you already have an idea how the winix 5500-2 looks. It is big, looking like a mini fridge, with the control panel located at the slant top with each button clearly marked and visuals symbols explaining what each button does and saving you the guess work. The panel also allows for a filter replacement indicator that glows when the filter needs replacement and a remote control function that helps you set the tone from a distance away.
The unit is very quiet on the lowest setting, but the noise tends to increase in higher settings and contains a single large filter that is a big plus over getting three smaller separate filters like in some air purifiers. Filters cost about $64 and last about a year.
The auto sensory mode is also great, allowing the device to take total control at the push of a button; it alternates between different fan speeds bases on the level of impurities in the air. The front panel is easy to remove, though attached by a magnetic clasp that is secure and this helps you get easy access for weekly cleaning.It can cover a room of around 350sqft, effectively changing the air about four times per hour.
Special Features: Carbon filter, white noise, Filter replacement indicator, and optional UV-C light technology
[image code="B01CTN024Y"]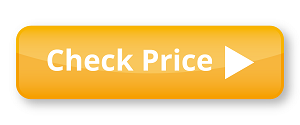 This is an awesome looking device that is that looks like a portable stereo speaker, standing about 22 inches tall and takes in air through the front side and releases it from behind. The HEPA and carbon filters are combined and are extremely easy to access, examined, cleaned and put back together.
The device is very efficient and removes odors out of the air, with the low speed setting very quiet enough for sleeping and other higher setting a bit louder. It is built with a 3-stage filtration system that contains UV-C light for killing particles that would normally escape the HEPA filter, while the HEPA filter is treated with an antimicrobial agent to inhibit the growth of mold and mildew.
Within two days of running this cleaner for 24 hours, there is a definite telling as a distinct difference in the air quality in the room. The unit is rated for small sized rooms so it wouldn't do much beyond the room it is placed in, and the filters should be cleaned at least once a week.
Special Features: Optional UV-C light technology, filter replacement indicator, and multi-settings
[image code="B004VGIGVY"]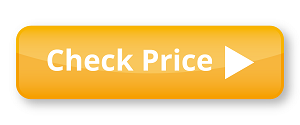 Just like the germguardian AC4300, the AC4825 is pretty tall in size designed as a tower shaped air purifier and about 22 inches above the ground. The device is light weight, making it easy to move around depending on where it is needed, and the control panel is located at the V-shaped like the top for easy access and operation. It could be easily placed in the home without taking up too much space.
The unit has a three-speed mode depending on the one you might need according to how dirty the air is and isn't exactly quiet while operating especially on higher modes. It is built with a HEPA filter for allergens, charcoal filter for dealing with odors and a special UV-c light which kills bacteria and viruses in the atmosphere. We advise though that you stay away from the UV-C function if you have a history of lung issues. It is energy rated, therefore consuming as low as 38W on the lowest setting.
Air purifiers for odor control : Common places that makes house smells
1) Kitchen Odors: The need for the Best air purifier for kitchen smells
The kitchen is one of the places in the house where odors and pollutions are generated in large quantity, mostly from cooking activities and the frequent use of water and waste materials in cleaning the dishes.
This means that there is a broad tendency that molds develop in some corners of the wall which could lead to bad smells and pollution of bacteria and germs in the atmosphere. Ways to deal with this problem include proper ventilation or covering up some of the sources of food wastages.
Having the best air purifier for kitchen smells in your home, could save a whole lot of irritation and not just push the odor out or suppress them from circulating the house, it would actually clean the air, removing the smell entirely.
Also, while evening approaches, stepping into the kitchen and trying to prepare dinner is always the obvious next step to take, but for many reasons, you can be unfortunate to get the food burnt whether for the cause of multitasking or trying to watch your favorite TV show in the sitting room simultaneously. This could completely pollute the atmosphere with smoke and a terrible smell of burnt.
To shock you the most, the smell of a good food aroma is always pleasurable, but it could come at really wrong moments. Hence you need that best air purifier for cooking smells, as this gives you complete privacy while you cook and guarantees a complete eradication of odor when cooking goes wrong.
2) Pet Awful odors: Why you need the best air purifier for pet smells
If you love having pets laying around or maybe even lying on your body or sleeping on your bed, you can't deny the fact that most times, they smell awful or release dander around the home that some people are allergic to.
Their waste is also a significant challenge to cope with, especially if your pet has a habit of littering the home and is really adamant about stopping it. If you find yourself in this situation, using the best air purifier for pet smell is an excellent remedy and would help you live with a lesser tolerance and more comfort.
Air purifiers dog smell or that are specially built to deal with pet smells must comprise of HEPA filter and a carbon activated filter. These essential qualities would be discussed later as we proceed.
3) Bathroom and damp odors : The need for the best air purifier for musty smell
Most rooms especially our bathroom are plagued by the presence of a high level of humidity, therefore a high level of mold and bacteria, causing bathroom smells. Bathrooms in most homes are built with a lack of proper ventilation plan, thus leaving you to deal with the high humidity levels alone.
We recommend you patronize the best air purifier for musty smell, as, this helps you remove molds and other bacteria remnant in the atmosphere, therefore dealing with the irritating smells they produce.
Generally, foul odors regardless of where they arise from in the home should be dealt with, but you shouldn't just dive into the market because there are, certain properties the best purifier for odor elimination must have. Read on, and by the end of the article, you would be fully equipped to go shopping.
Air Freshener or Air purifier: which one is best for odor elimination
In most cases, whenever we sense any odor in the house, we often try to eradicate it with air fresheners and other chemicals that just suppress the smell for a while.
What we are not aware of is that the sources of these odors as well, as the constituent of the air freshener could go a long way to leave residues that would further add to the smell of the already bad odor. Besides, most fresheners contain formaldehyde that is dangerous to your health.
Air freshener to some extent is a very good way to clear off smell in the air, but air purifier does the work better. Air freshener has been linked with cancer overtimes and its found to leave a residue of VOCs and formaldehyde which have a way of causing headache, nausea, asthma.
Read this: Best air purifier for formaldehyde
House odors causes: what are they?
Smelly environments are mostly unpleasant and always have adverse effects to the health of the people living around. Sometimes, something smells in your house and you can't find it. It is mostly due to the following causes:
Mold
Pet odor dander
leakages
decomposing materials
broken sewer vents
pesticide
poor building material
rotten food
old carpets and rugs
Dead animals; they could be in places like the attic, wall, chimney, under the house (if your house is elevated).
Malfunctioning electrical wires
The best way to deal with the smells in the home is by identifying their sources and attacking it there.
Different types of bad smells in the house
The different kinds of bad smells have been streamlined into a few classes accordingly:
This occurs as a result of the presence of pets or a high amount of rodents in the home, mostly has a need-a-bath smell and signals that you could have an animal or insect problem. Most rodents get stuck in neglected parts in the home like the attic, wall or storeroom.
Stuffy and mold like smells:
This smells like those high level of humidity that leads to the sweaty moist odor in the atmosphere. An object that portrays it the most is a dirty sock. These smells are very toxic to those in the home especially those with asthma and allergies whose symptoms become worse with exposure to mold.
Some of these are most dangerous and for all their deadliness, do not possess any detection substances. A typical example is carbon monoxide which doesn't smell like anything but is easily breathed in by the body and could do a whole lot of damages in minutes, leading to anxiousness and even death. Electrical appliances mostly release them in the home like space heaters, gas and wood stove, fireplace, car engines.
If you can, you should have a carbon monoxide detector at home as well as a smoke detector; they should be placed in strategic places around the home to ensure that gas doesn't become trapped in one place.
Once the sensor goes off, you should move outside immediately to breathe in fresh air and call 911 immediately if there are flu-like symptoms on exhibition. You should also open all the doors and windows if you can to vent the gas from your home.
This is one of the most recognizable stenches at home, and the two most common sources are the natural gas leak and sewer leakages. Natural gas is very odorless, but for safety reasons, the gas is mixed with mercaptan which gives it the rotten egg odor.
If there is a gas leak, then the obvious step is the call 911 and abstain from lighting up any fire. Rotten egg smell is also as a result of sewer gas that emanates when there is low water level in the u-shaped trap where water usually blocks the sewer gas from leaking back into the home.
If you pour enough water into the drainage and it's not still dealing with the smell, you should invite a home inspector over and purchase a good air purifier to remove the remnant odor.
This type of air pollution is very obvious when present in the home, and could be as a result of many things, all of which are bad for your health, and you signify you should leave your home immediately and call 911 for help. After the issues are resolved, a carbon activates air purifier should be used to remove residue smoke smells in the home.
Also read: Best air purifiers for germs
How to detect smells in the house
Though the several potential sources of odors in the home have been discussed, identifying the specific source of the odor may be quite complicated, because most originate from the combination of several sources working together, some, however, could be noticed easily due to their signature repugnant smell (e.g., rotten flesh of decaying animals). If you are finding it difficult to detect smells in the home, then we advise you to call in a professional.
Do air purifiers remove smells
This one of the most sort out questions when it comes to air purifiers, and the simple answer is a YES, it removes smells but it depends on the type of product you use. There are so many manufacturers out there that would claim their device eliminates odors, but when put to the test, it turns out not to be true; most of these devices are cheap. It is crucial you get a good and proven air purifier to help with your odor in the home.
The primary element in an air purifier that gets rid of odors in the atmosphere is the activated carbon filter. Without this feature, your device wouldn't be effective in removing smells.
The activated carbon filter contains microscopic spores that absorb particles that carry odors, and these particles are attracted after air is sucked into the device and passed through the carbon filter. The more significant the amount of carbon in the filter, the more effective the device would be at absorbing odors.
Read this: Best air purifier for dust mites
How to get rid of cat odor in the air : Without best air purifier for cat litter smell
Cats are very adorable, but their odor could be very discomforting to deal with, from urine to dander and unbathed skin. This is why we have put together a few steps to eradicating the odors they release into the atmosphere without using the best air purifier for cat litter smell
If your pet is fond of urinating in places outside their litter box, then that's extra work for you, and we recommend you clean it immediately, as the longer it stays on a fabric material, the more difficult it becomes to remove the smell. If it is on a carpet or furniture, placing an absorbent paper over the spot would also serve as a faster way to reduce odor, although it wouldn't absorb all the urine, it would certainly reduce your workload in cleaning what is left.
Apply an enzymatic cleaner:
The job of enzymatic cleaners are to break down smells that are released by pets such as urine odors, eradicating it completely. This also ensures that your cat doesn't end up soiling the spot again. This product can be purchased at any pet store and should be used alone, as when mixed with other cleaning agents, it always ends up diluted and less effective.
Clean with extra wet VAC:
This releases clean water into the floor material (carpet or rug), and then suck back dirty water into the tank. As this dirty water comes off, it takes along with itself the urine smell particles off the rug, therefore leaving it with less odor than it originally had.
We advise you don't use wet steam cleaners because intense heat could actually cause the odors to fuse in more with the material and become more of a mainstay, i.e., making it more difficult to remove.
Baking soda is a powerful odor eliminating agent, and it can be used in dealing with smells from the cat's urine while making the atmosphere smell sweeter. Combining a teaspoon each of crushed dried herbs (rosemary, lavender, etc.), ground cloves, baking soda, and cinnamon would do, then you sprinkle on the area, leave it for a while (about 20-30mins) and then vacuum it.
White vinegar precisely removes smells of animals. It just need to be applied to the spot, rubbed vigorously and left to evaporate taking the urine smell with it.
If after all these procedures, the air odor is not eradicated completely, as it still takes a while for the odor to be fully removed. Then you should employ an air purifier.
Important Read: Best air purifier for allergies and pet
Final Verdict: Best air purifiers for odors, pet smells and kitchen smell
The Rabbit Air Minus BioGS 2.0 comes out on top due to the numerous automatic features and majorly the high extradition air rate. The filters last really long, and it has a jaw-breaking 5-year warrantee meaning your investment although expensive is secured.
The Honeywell Air genius5 air cleaner comes out next on our list for its oscillating feature that helps distribute the air around the room instead of releasing in one direction only. It also has a timer function for further energy saving aside from its already rated energy star.
Important Reads: