Plenty of us have heard about the benefits of having an air purifier. However, unless you've researched them, you may not know why having a quality air purifier is important for protecting your respiratory health. Of course, all air purifiers aren't created equal. Here, we'll be talking about HEPA air purifiers with permanent filters, which are in many ways the gold standard for air purification.
What is a HEPA Air Purifier?
HEPA stands for High Efficiency Particulate Air. The "particulate" in the name refers to their ability to filter out particles in the air that measure 0.3 microns. To be designated as a HEPA filter, a given air filter has to be able to trap 99.97 percent of all 0.3 micron particles.
See Also:
But why is the 0.3 micron measurement so important? At this size, particles thatw e breathe in can be absorbed into the bloodstream, making them especially dangerous. Here are some of the 0.3-micron materials that a HEPA air filter may be able to help remove from your air:
Bacteria
Dust mite allergens
Suspended dust
Tobacco smoke
Soot from fireplaces
Smog
HEPA filters are also capable of removing larger particles from the air. They can also filter out mold and pollen, which tend to be larger than 0.3 microns.
How Do They Work?
HEPA filters were originally designed to remove radioactive particles from the air, so they were designed to be much more effective than the average air filter. On a basic level, a HEPA filter uses a series of dense filters, many of which are made out of tiny glass fibers. The air purifier draws in air (somewhat like a vacuum) and forces it through these filters.
The filters inside of a HEPA air purifier capture particles in three different ways:
Impact — This is when particles are absorbed into the filter simply by crashing into it.
Interception — This is when a particle is caught by a filter fiber as it floats freely within the filter.
Diffusion — This happens when dust and other particles crash into one another and some are pushed into the filter.
If you want your HEPA filter to be as effective as it can be, you'll need to make sure that you're using one that's rated for use in a room close to the size of the room where you intend to use it. It's ok to choose a HEPA air purifier that is rated for a larger room in a smaller room. However, if you use a purifier rated for a smaller room in a larger room, it's unlikely to be very effective.
What Are Some of the Benefits of Using One?
You might think of dust as being fairly benign, but a good HEPA air purifier removes more than just dust from the air. Here are some of the benefits of using one of these filters (or a few) in your home.
It removes dust mites and related allergens

Dust mites have been shown to cause allergic and asthmatic symptoms. And because they are very difficult to see with the naked eye, they are also very difficult to remove from your home. Dust mites feed on dead skin cells, and their microscopic droppings can cause severe allergic reactions in many people. A HEPA filter works to remove dust mites and their droppings from the air, which lessens your risk of respiratory complications.

It removes mold spores, which can cause serious illness

Mold thrives in damp, warm places in your home. And while a serious mold issue will also require professional remediation, a HEPA filter will remove the mold particles that float through your home on a daily basis. Prolonged exposure to mold can cause severe respiratory symptoms, headaches, and fatigue. Generally, your reaction to mold will be worse if you also are allergic to it.

It removes more pet allergens than vacuuming alone

If you have dogs or cats in your home, you already know that hair and dander can build up quickly. And while vacuuming can remove a lot of hair and dander, a HEPA filter can remove much more than vacuuming alone. This is especially important if you have any animal allergies or live with someone who does.

For instance, cats who sit on bedding or furniture can leave dander that stays in the fabric, and indoor-outdoor animals can bring in bacteria and allergens from the outside. Using a high-quality HEPA filter will help remove these particles from the air in your home before they have time to accumulate.

They have been tested for quality and effectiveness

HEPA isn't just a marketing term–these filters have to go through very rigorous testing in order to earn the designation. This means that any genuine HEPA air purifier you buy will be able to filter out at least 99.97% of 0.3-micron particles. Of course, some filters will have advantages over others, so you'll want to compare specifications carefully before choosing a particular HEPA filter.
Why Are Reusable Filters the Better Option?
Many HEPA air purifiers come with replaceable filters. However, these filters become somewhat costly to replace over time–they can't be cleaned and reused.
If you want to save money and be environmentally responsible with a reusable filter, it's important to note that there are two types of reusable filter: washable and permanent. A washable filter needs to be scrubbed with soap and water and then dried before it can be used again. Once it's dry, it can simply be placed back into the HEPA air purifier.
A permanent filter is a little simpler. This filter can just be vacuumed before being replaced. However, in order to reduce the risk of adding some of the trapped particles back into air circulation, it may be wise to vacuum the filter outside.
Many HEPA air purifiers, and especially those that are larger, have two filters. The HEPA filter is used as a secondary filter and primarily focuses on capturing smaller particles. The other filter is sometimes called a "pre-filter" and is designed to capture larger dust particles. This has the advantage of prolonging the life of your HEPA filter–you'll need to clean it less often since most of the larger, visible dust will have been captured by the pre-filter.
However, the potential downside to this is that you will have two filters to clean. In some models, the pre-filter is not washable and will still need to be replaced. Be sure to read specifications carefully, since each air purifier will have its own recommended cleaning and/or replacement schedule.
The Top 5 HEPA Air Purifiers With Permanent Washable Filters – Reviews
There's a lot to consider when buying a HEPA air purifier with a permanent, washable filter. To help you begin your search, we've included our top five choices.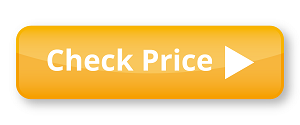 This sleek, all-black air purifier will blend into just about any decor, and it comes equipped with several high-tech features. This model is an especially good choice if you're concerned about pet or cooking odors, as it's optimized for odor control, too.
The Winix 5500-2 is advertised as a True HEPA filter. While it may sound like this means it's an enhanced version of a HEPA filter, "True HEPA" is a marketing term–it simply means that the machine meets the HEPA standard of filtering out 99.97% of 0.3 micron particles. Its washable filter is made of carbon, making it both lightweight and exceptionally strong.
This machine also uses PlasmaWave technology, which is designed to break down odors and allergens. By working in conjunction with the HEPA filtering technology, this feature is ideal for keeping your home's air clean and odor-free.
The Winix 5500-2 has several convenience and automation features, too. One is auto mode–this filtering mode automatically adjusts based on the condition of the surrounding air. You can also manually switch between four fan speeds. And if you typically turn down an air filter before bed, you won't need to do so with this machine–its optional sleep mode responds to the ambient lighting in a room and will turn to a near-silent speed. It also has a filter indicator, which lets you know when it's nearing time to change the filter.
This air purifier is rated for a 360 square foot room, making it ideal for smaller to medium-sized rooms.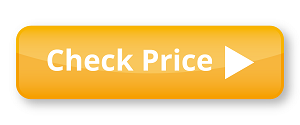 If you're looking to keep the air clean in a larger room, this air purifier is a great choice–it's rated for rooms up to 1,256 square feet. It also has a somewhat unique feature of two separate filters. One filter is a true HEPA filter, but it also includes a pre-filter. This filter catches larger dust particles, and it means that your HEPA filter likely won't need to be cleaned as often.
Like many modern HEPA air purifiers, this one's filter also includes activated carbon. In addition to the HEPA standard for particle removal, this filter also works to neutralize organic compounds and fumes.
This filter is also a good choice if you want to monitor your home's air quality in real time. It features an LED ring that will use a color to indicate air quality. It has four potential air quality readings: good, moderate, unhealthy, and very unhealthy. You can control fan speed manually, but you also have the option of using Smart Mode. This mode senses air quality and adjusts the fan speed accordingly.
Because it's designed for larger rooms, this filter also has an impressive efficiency feature. Rather than pulling in air from one side of the unit, this one draws in air from both sides and pushes the filtered air through the top of the unit. It's also Energy Star certified, making it economical to run. And like many HEPA air purifiers, it has an indicator that lets you know when each filter needs to be removed and cleaned.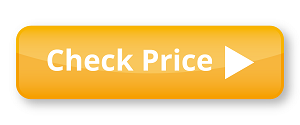 This air purifier is made by Blueair, a giant in the HEPA filter industry. It has a modern two-tone appearance, and it's rated for rooms up to 540 square feet. Independent tests have shown that this purifier is capable of filtering the air in a medium to large room up to five times per hour.
This very quiet-running filter is also Energy Star certified. It manages to filter large volumes of air per hour by taking in air from all sides, which is somewhat of a rarity in air purifiers.
If you're someone who wants your air purifier to match your decor, this is also a great choice. You can purchase pre-filters in several different colors. These pre-filters are visible on the exterior of the unit, and they let you give your purifier a personalized touch.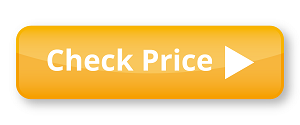 This high-tech, column-style filter is more affordable than many on the list, and its compact size makes it a great option for smaller living spaces. It's rated for rooms up to 260 square feet, and it can filter air in a room of this size up to five times per hour.
This purifier's most attractive feature is its ability to be customized. It can be controlled with an app that connects to the purifier via Bluetooth. This app lets you manually set cleaning levels, but you also can allow the device to adjust automatically based on air quality. The app also lets you pre-program air cleaning schedules–for instance, you may set it to clean at a high fan speed while you're at work and then set it to a quieter level while you're home.
The app also will send you alerts and updates on your air quality, and it even will send alerts if pollen and other allergens are high in the outdoor areas near you.
It's worth mentioning that, while the HEPA filter doesn't need to be replaced, the odor-neutralizing pre-filter is not washable. However, it only needs to be replaced every three months, making maintenance fairly easy to keep up with.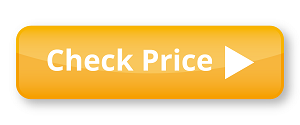 Plenty of people need a larger HEPA air purifier for use at home. But if you only have a very small room or want something to use in the office, you probably don't want to spend extra money on a purifier rated for larger rooms. This is a very compact filter that's rated for rooms up to 160 square feet. It also has a convenience feature that lets it fit almost anywhere–this filter can be positioned either horizontally or vertically.
Unlike most filters on the list, this one's HEPA filter doesn't need to be washed–it can simply be vacuumed clean. It doesn't have a pre-filter, but it's important to remember that the TrueAir is meant to be a compact air purifier. It may not have all the added features of some of the more expensive options on the list. It does, however, have three-speed operation that lets you choose higher settings for quick air cleans or lower, quieter settings for sleep. It comes in white or black, making it easy to select the color that best fits into your decor.
What Should You Look for When Buying a HEPA Air Purifier with Permanent Washable Filters?
A good-quality HEPA filter is an investment in your health and well-being. Thus, it's wise to know a little about the key features you may want to look for before you begin your search. According to the EPA, indoor air is often up to five times as polluted as outdoor air, so a high-quality air filter can accomplish a lot when it comes to protecting your general health and respiratory health.
Square Footage Rating and Air Changes Per Hour

One of the most important things to look for is the square footage rating of a given unit. This will tell you the size of room it can treat. When you're on a budget, it may be tempting to buy a smaller filter for a larger room. However, this will mean that the air purifier doesn't have the necessary power to treat a larger room, and your air won't be as clean as it should be.

A related factor is the number of air changes per hour (ACH) that a given unit is capable of. This reading will tell you how many times it can completely filter the air in a given space. Very high-powered HEPA filters can change a room's air several times in an hour. These purifiers tend to be more expensive, but they will result in cleaner air. In order to achieve any given purifier's maximum ACH, you will need to run it at maximum fan speed.

Placement

Some HEPA air purifiers, especially those designed for very large rooms, can take up a good bit of space. Before buying one, make sure you have a space where it can run optimally. HEPA filters use a fan to pull in air, so you'll want to place it at least a few feet from a wall. If possible, when you aren't home, you may want to pull the filter to the center of the room, which may let it operate more efficiently.

While many air purifiers only pull in air from one side, you may also find some that pull in air from multiple sides. This makes it easier for it to treat air from all areas of a room, even if you can't place the purifier centrally.

Quiet Operation

Running a HEPA filter at full blast can sometimes be a little loud. Look for filters that have several speed options. Many of them have a near-silent option that's ideal for when you're home and trying to sleep (or otherwise need some quiet). On most of these models, you can also turn up your purifier's operating speed when possible. This louder, faster-cycling option is ideal for times when you won't be home or won't be bothered by a little additional noise.

Filter Life Indicators

In a HEPA air purifier with a reusable filter, it's easy to forget to clean it on time. If you're busy or forgetful, you might prefer to purchase a filter with a filter life indicator. This is usually in the form of a light, and it will come on when a filter needs to be washed or vacuumed.

Control Options

Plenty of HEPA air purifiers are controlled with a knob mounted onto the unit itself. However, there are plenty of newer technologies that allow you to control a filter from anywhere. Some newer models can be controlled using WiFi, and many of these can be controlled even if you aren't at home. Other models include a remote, which will usually allow you to control the air purifier from anywhere within your home.

Air-Quality Indicators

Some higher-end models may even have an indicator that informs you of the air quality in your home as it filters it. This can be helpful if you've experienced respiratory illnesses and want to know if your home's air is partially to blame.

Mobility Features

Depending on which HEPA filter you choose, you may end up with an air filter that's fairly large. If you get a larger purifier, you may want to consider getting one that's easier to move. Many of these purifiers have handles, and some even come equipped with caster wheels to make moving them much easier.
In Conclusion
The best HEPA air purifier with permanent filter has the potential to make a major positive impact on your life and health. You'll need to do less vacuuming and dust control, and you won't be exposed to as many pathogens and respiratory irritants. Plus, with a washable filter, you will save money and will contribute less to landfill waste. Take your time, do your research, and you'll be well on your way to enjoying a healthier life.